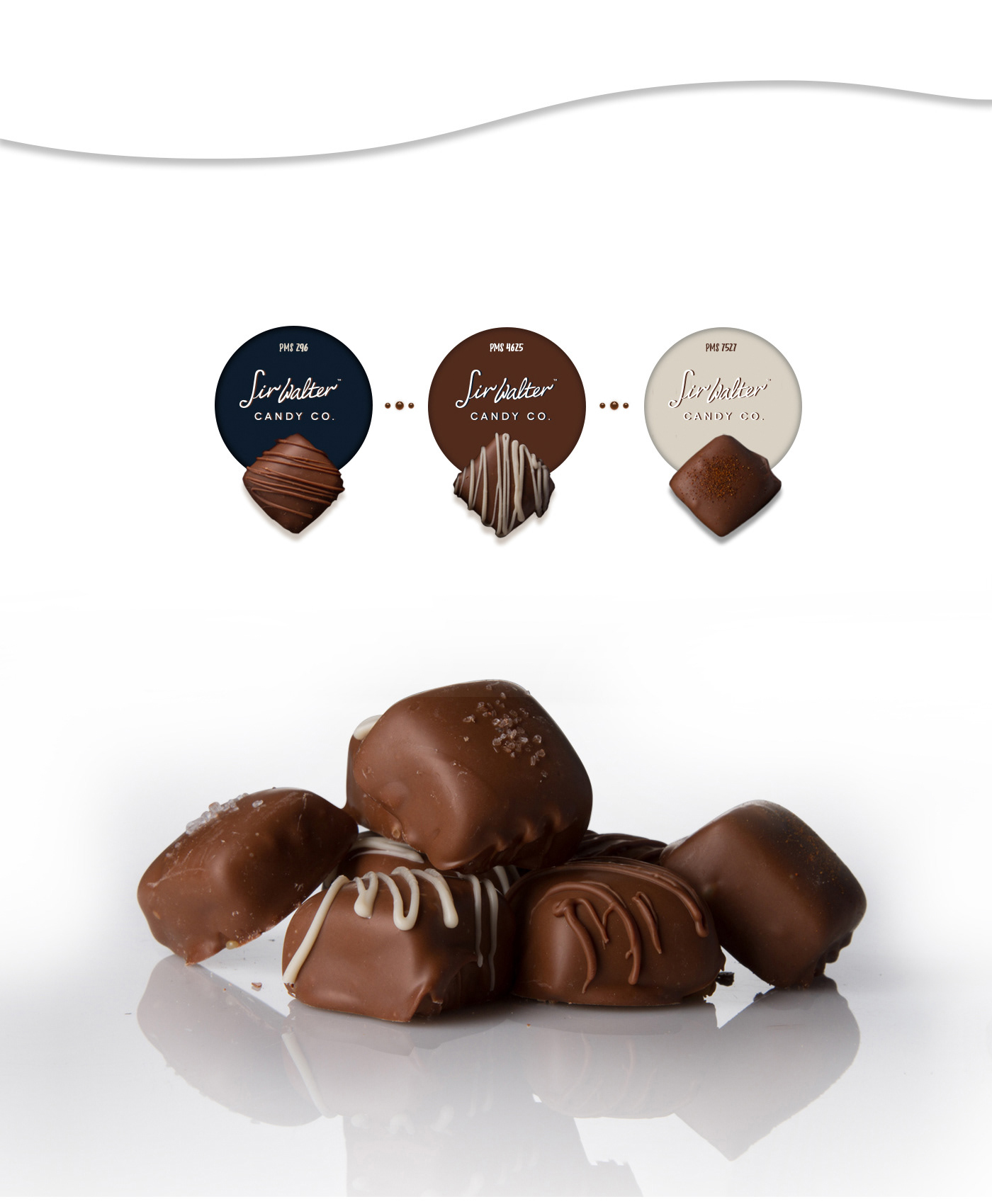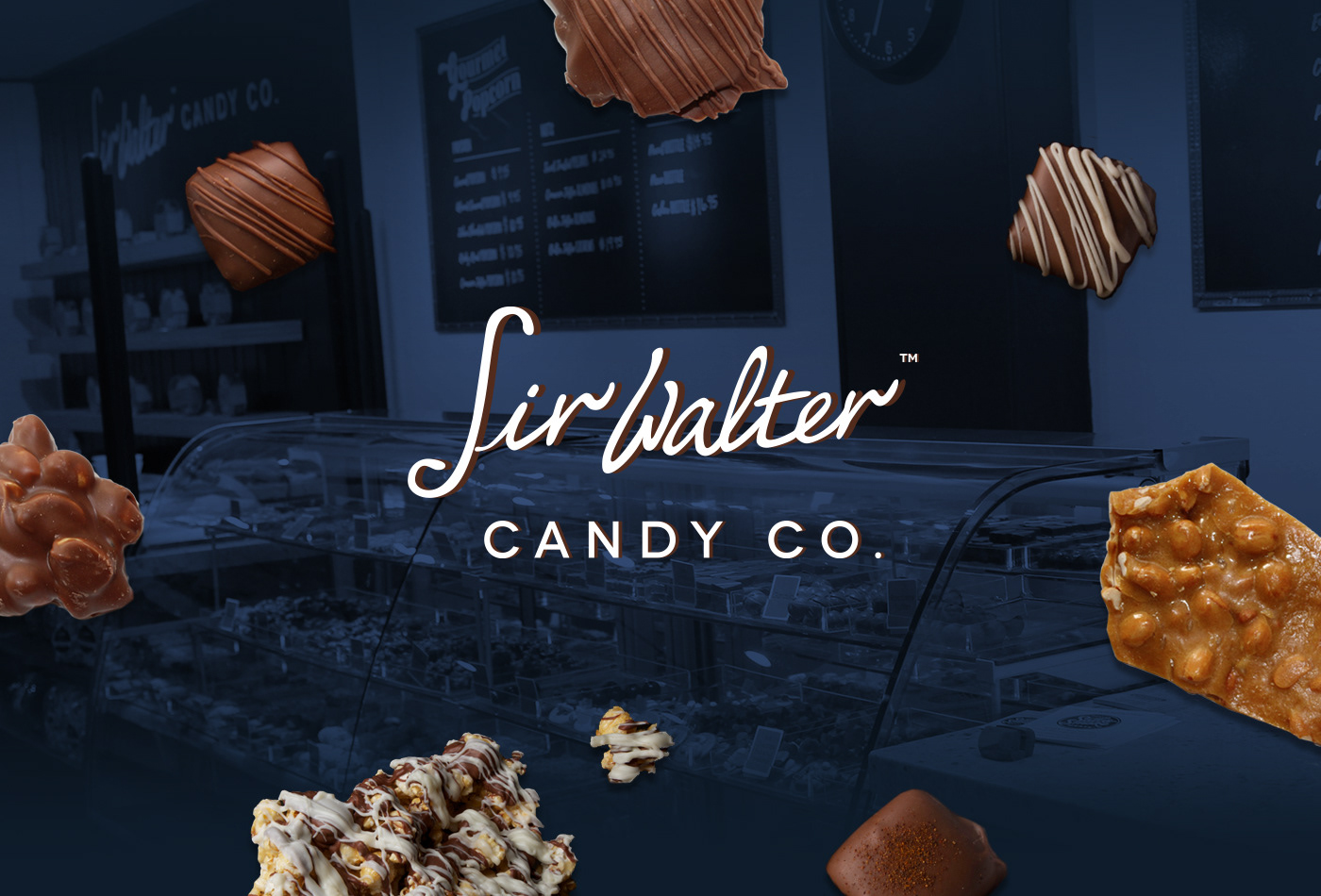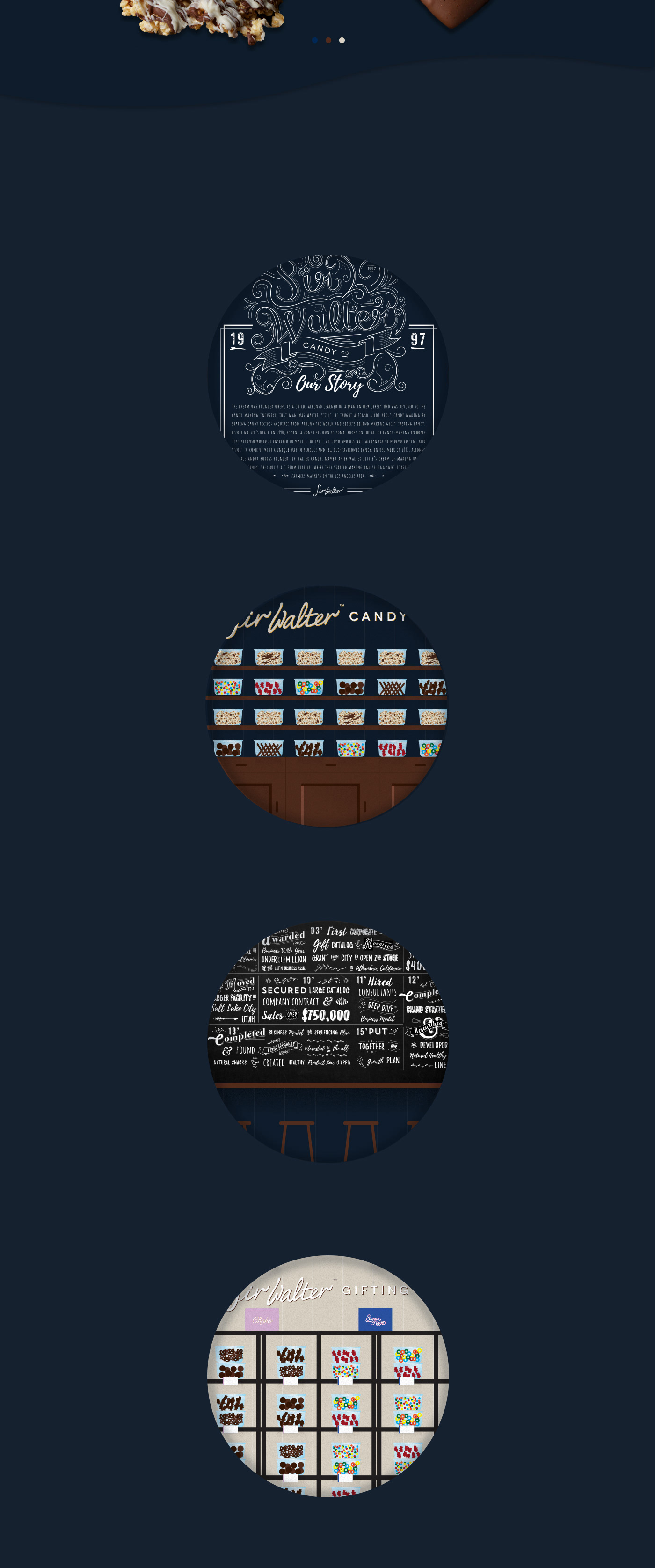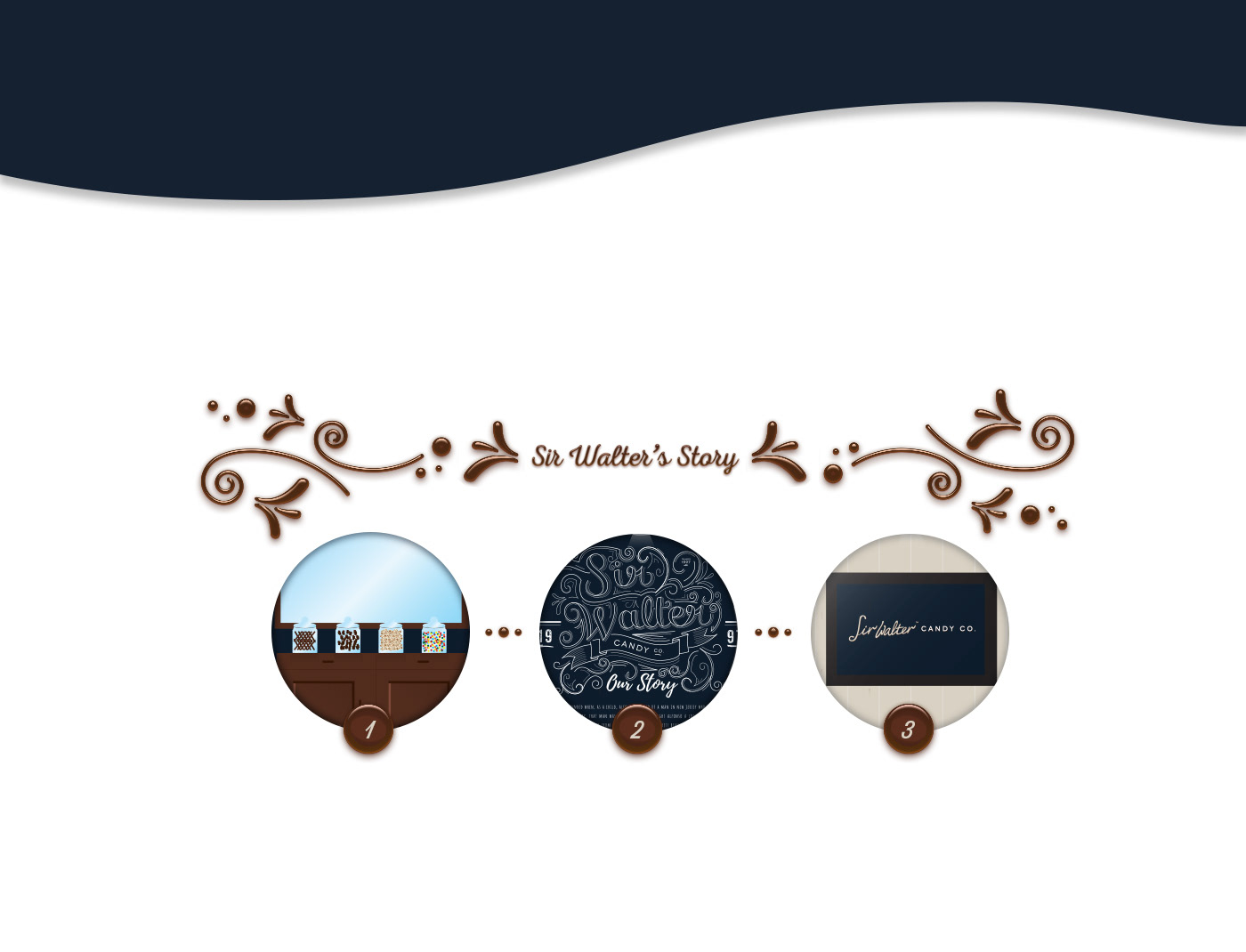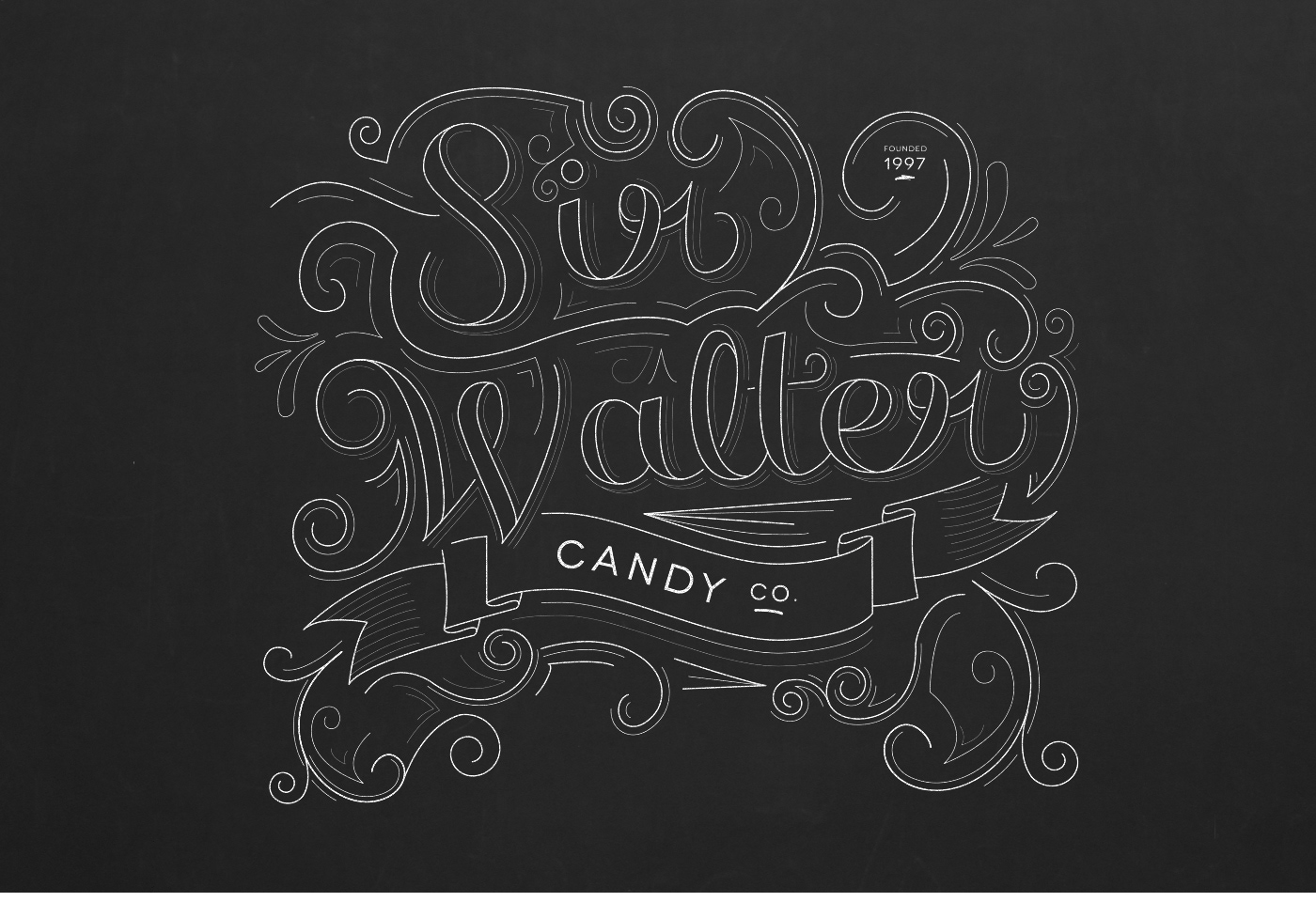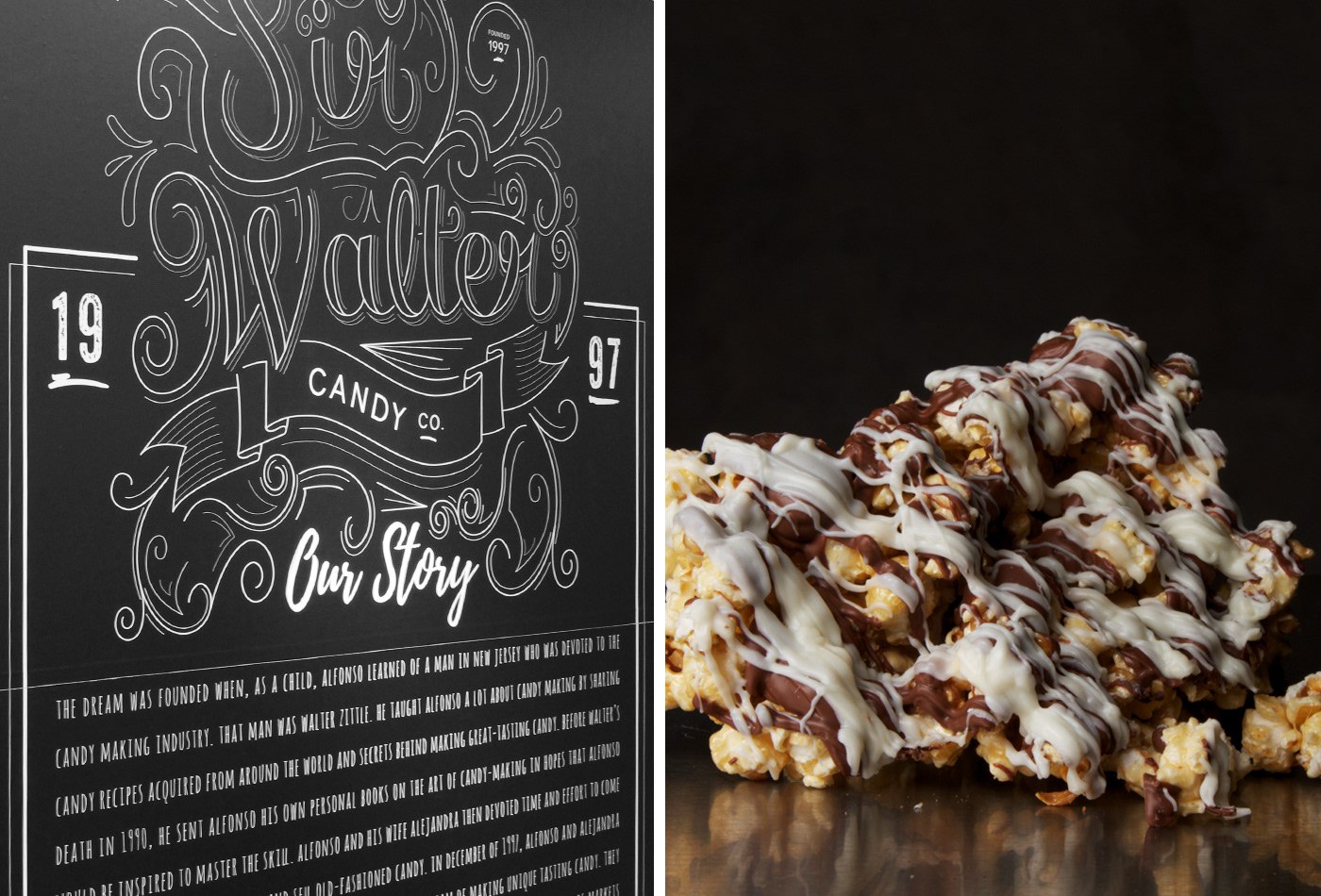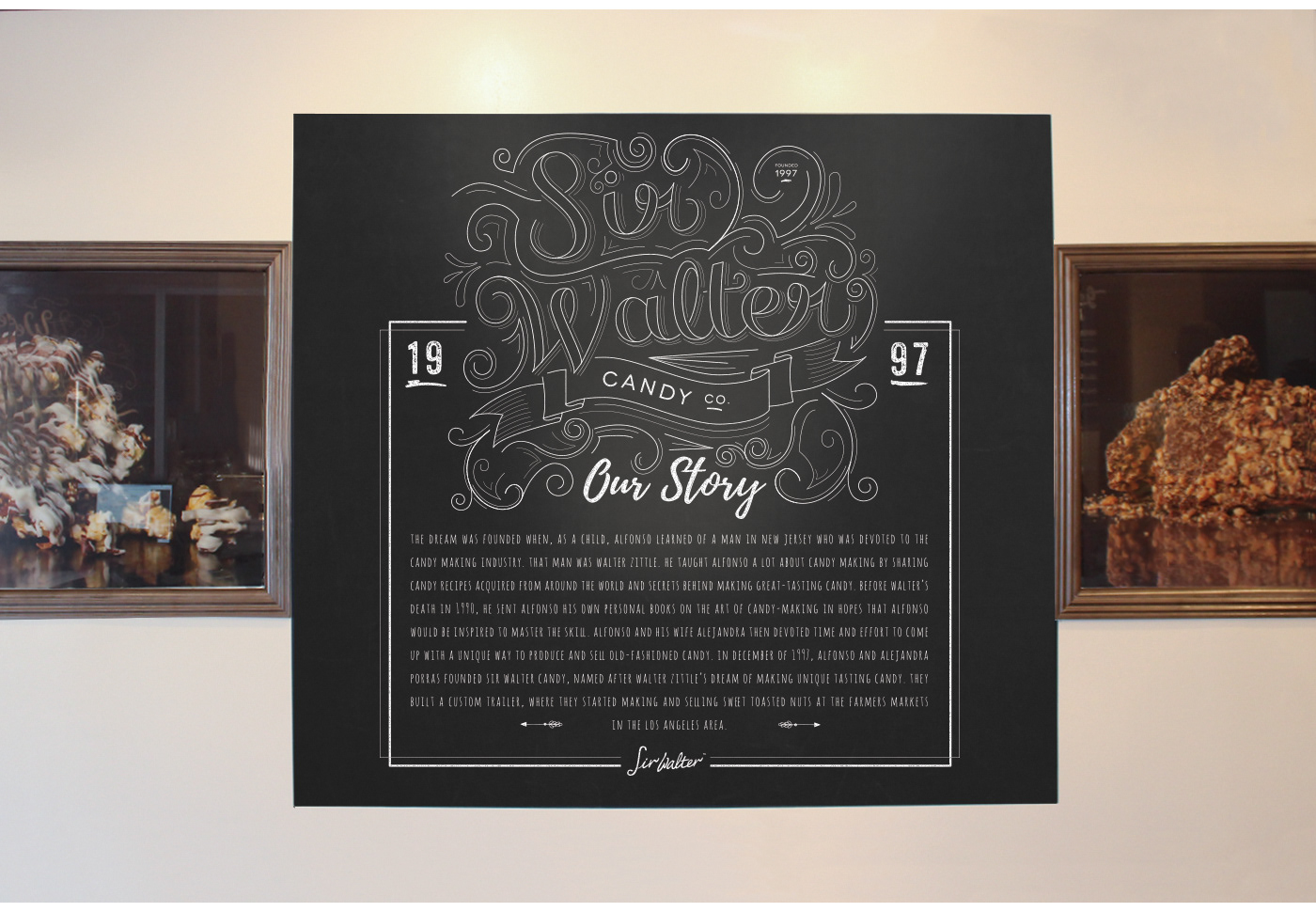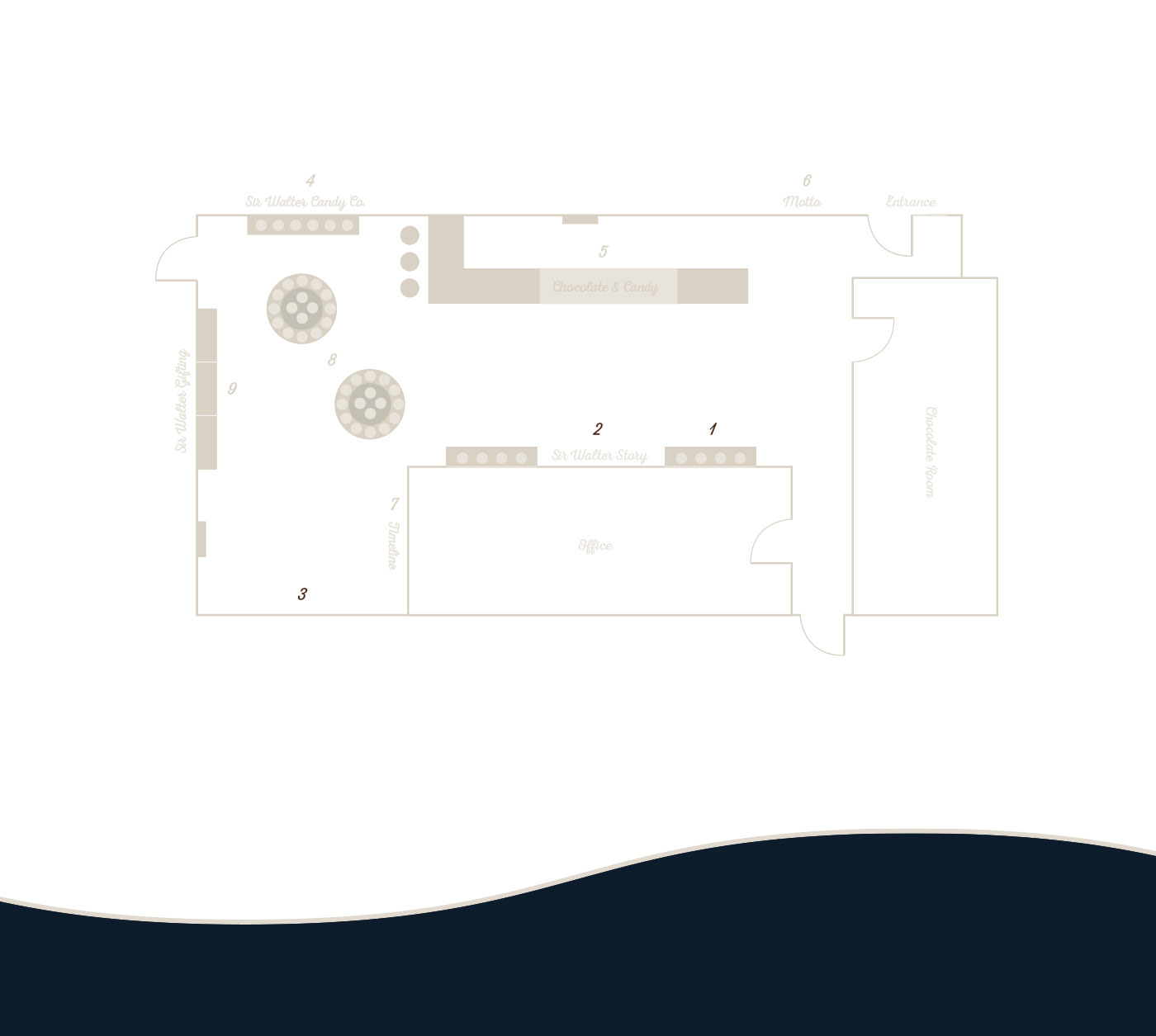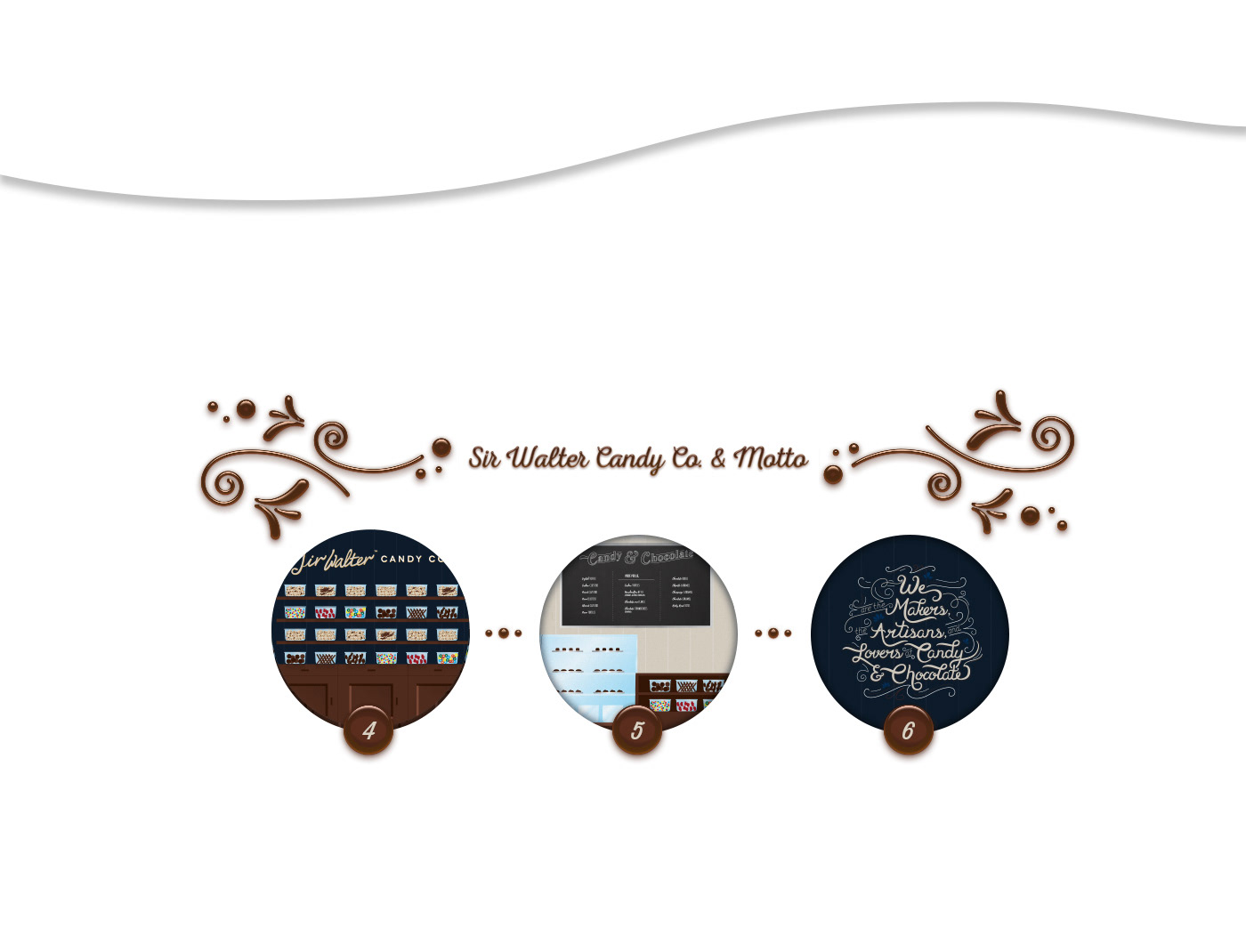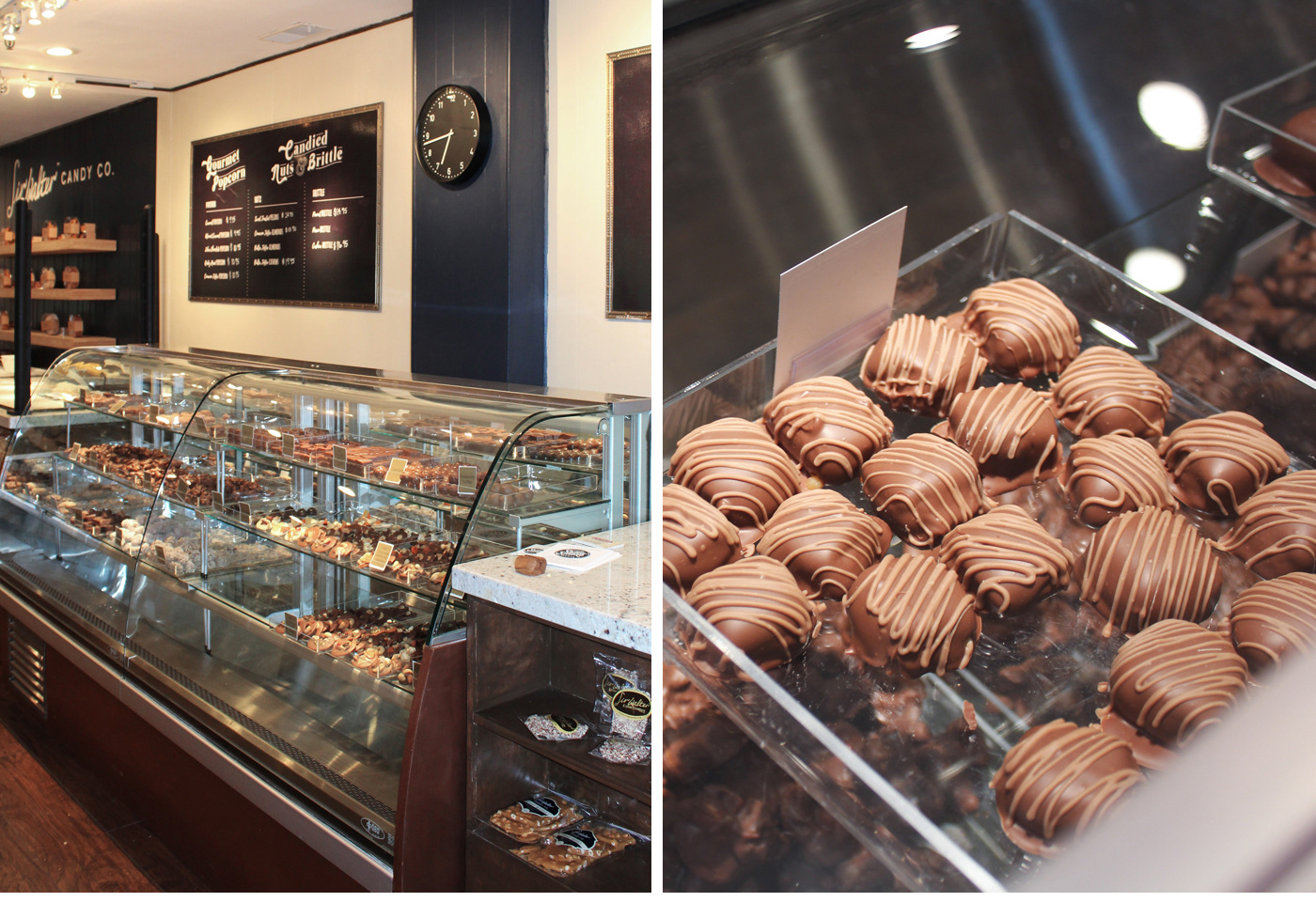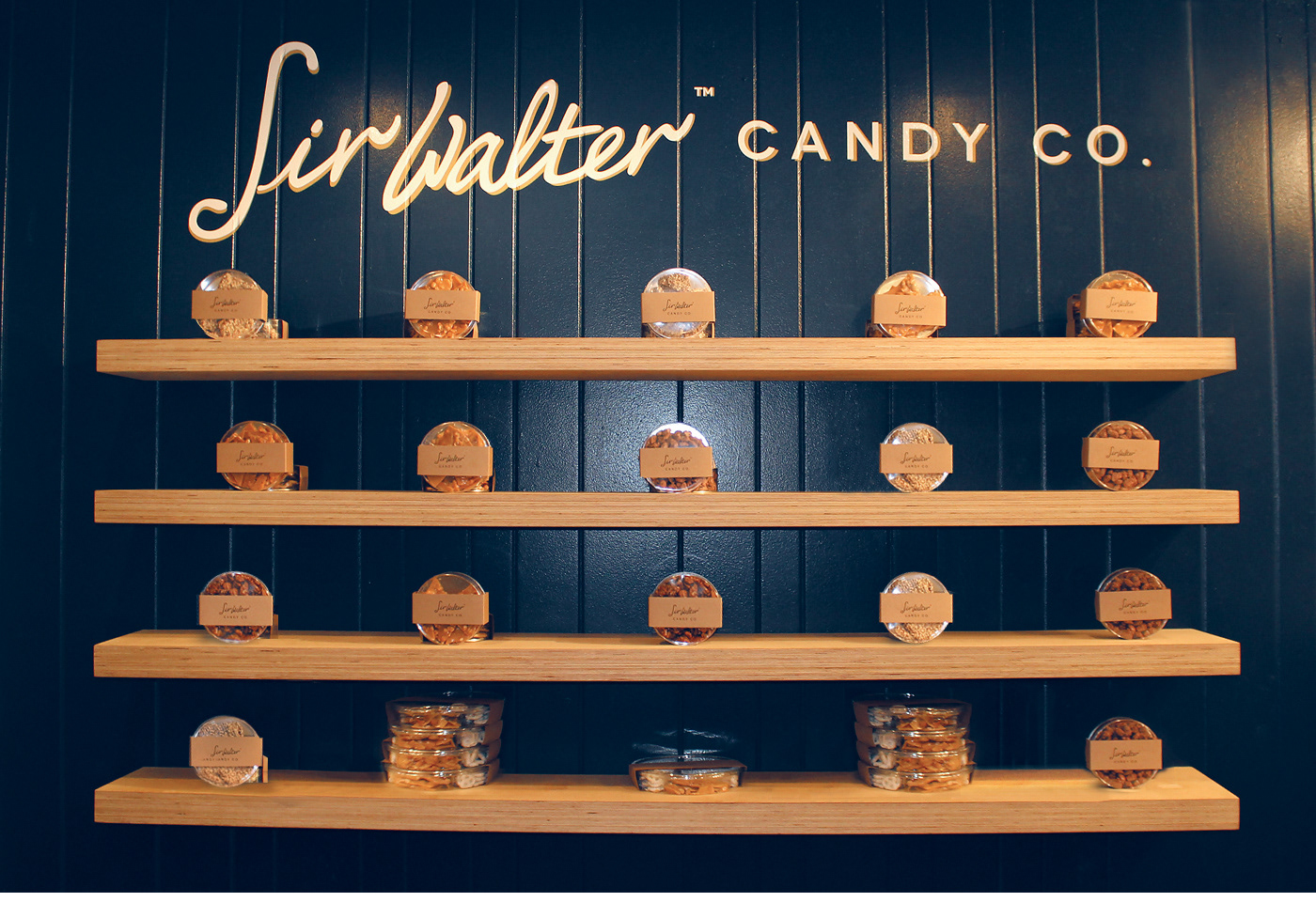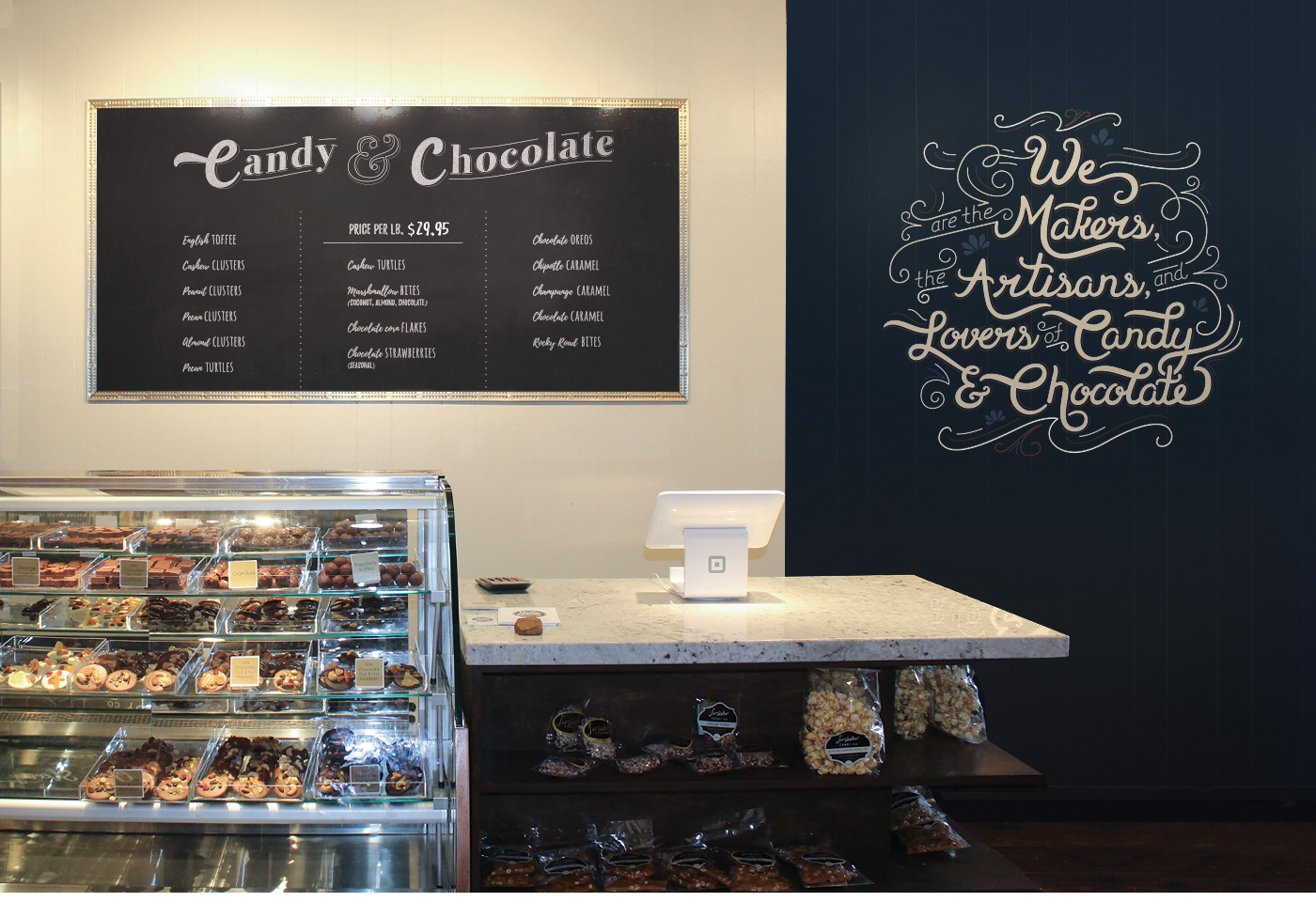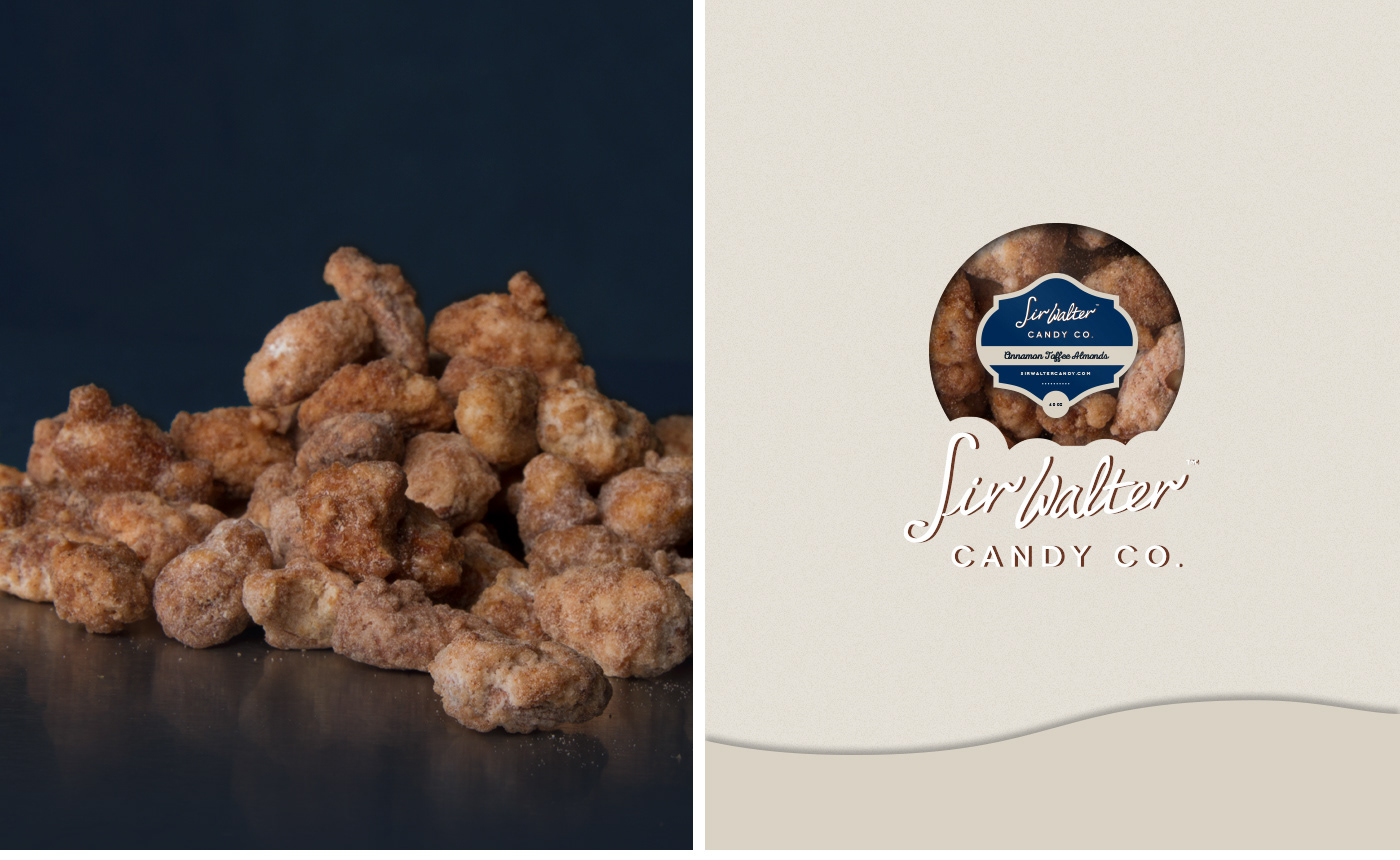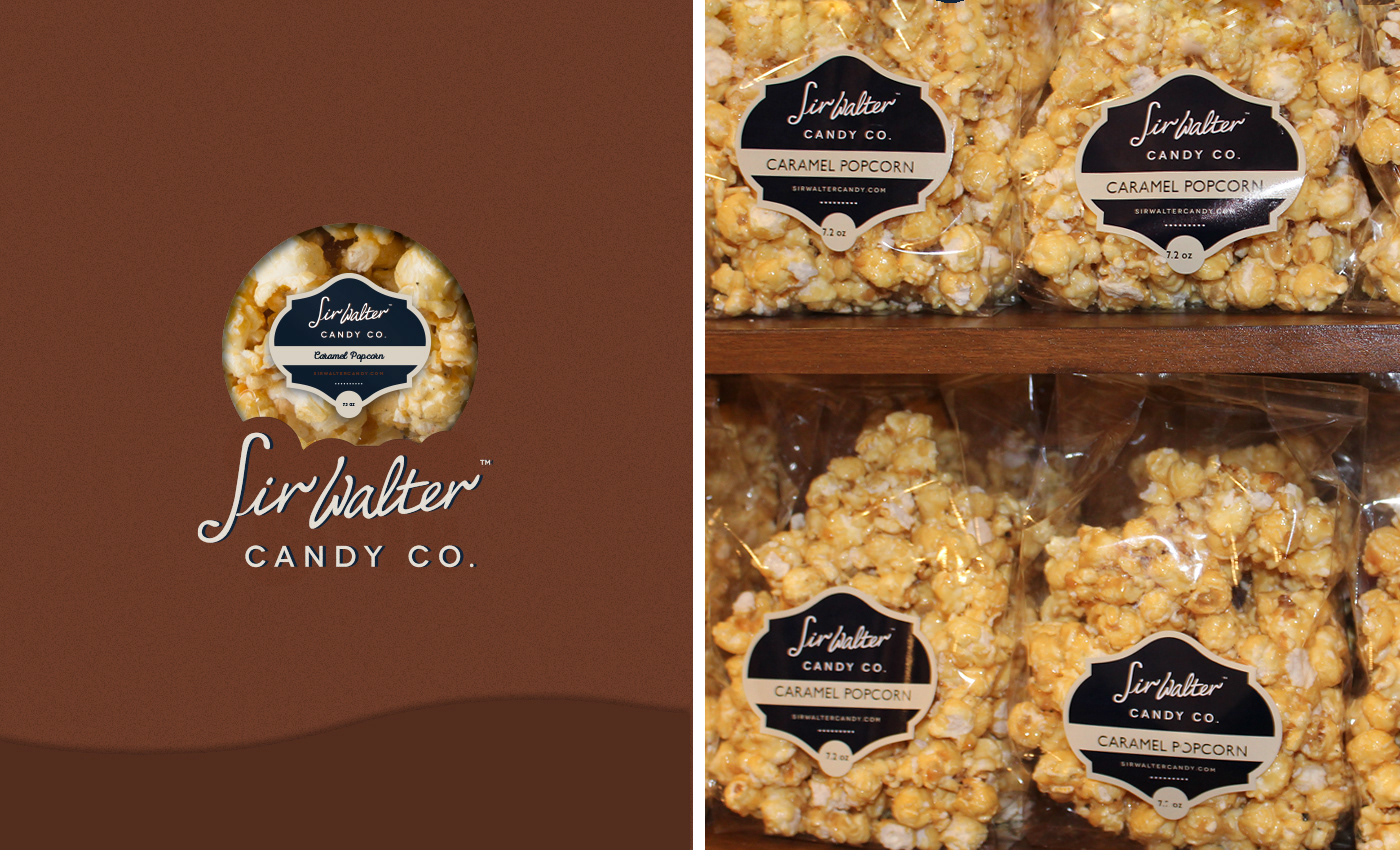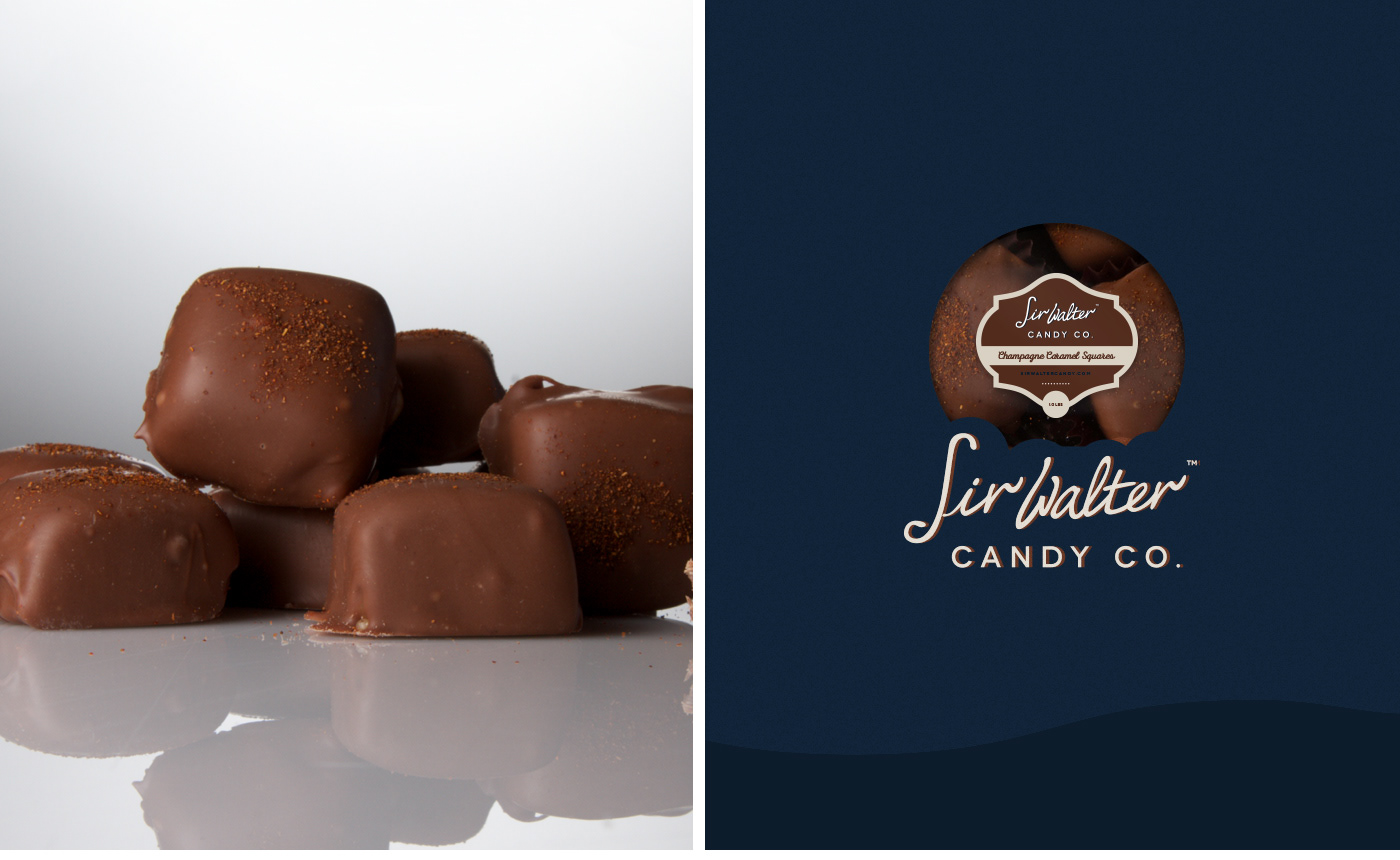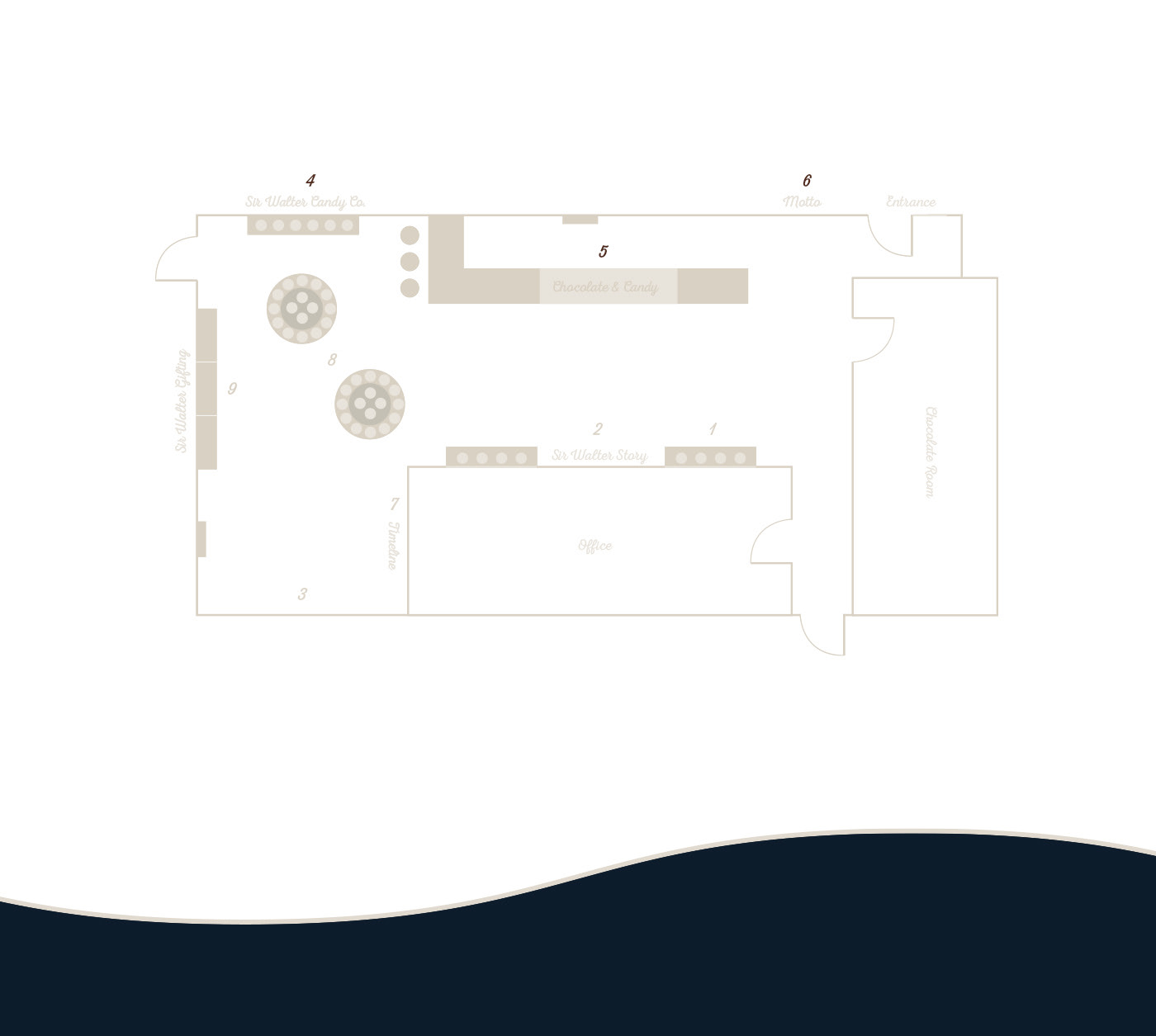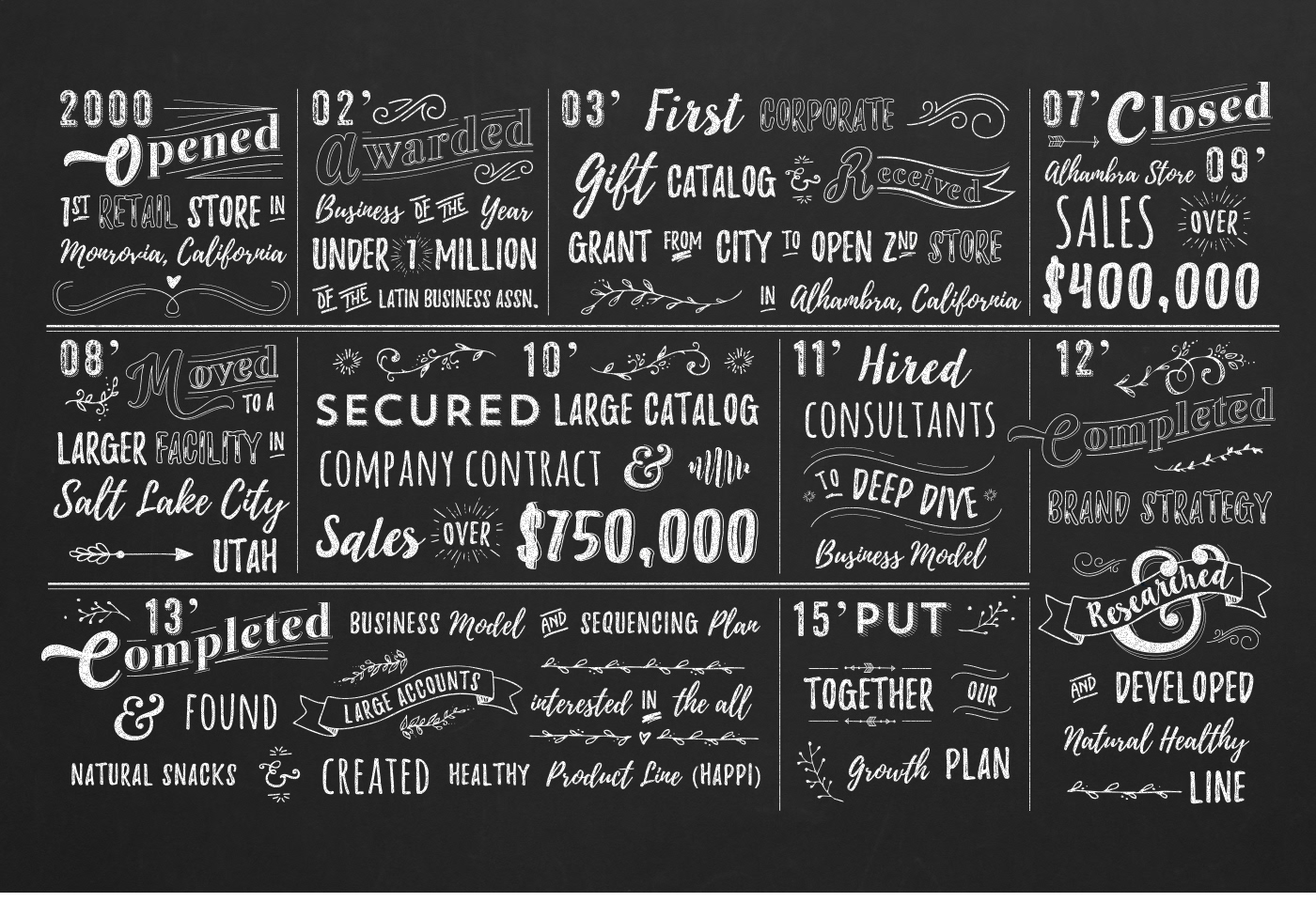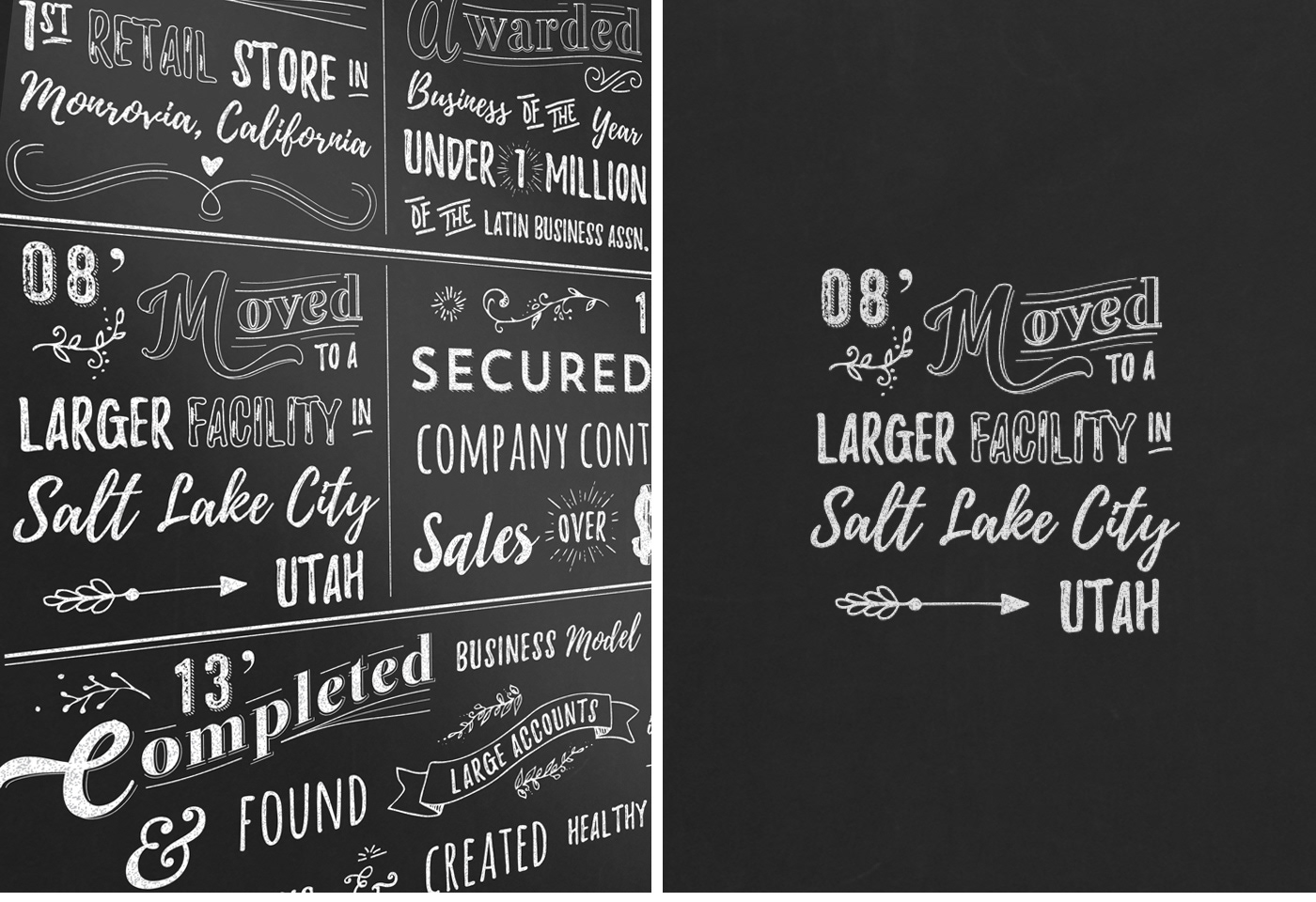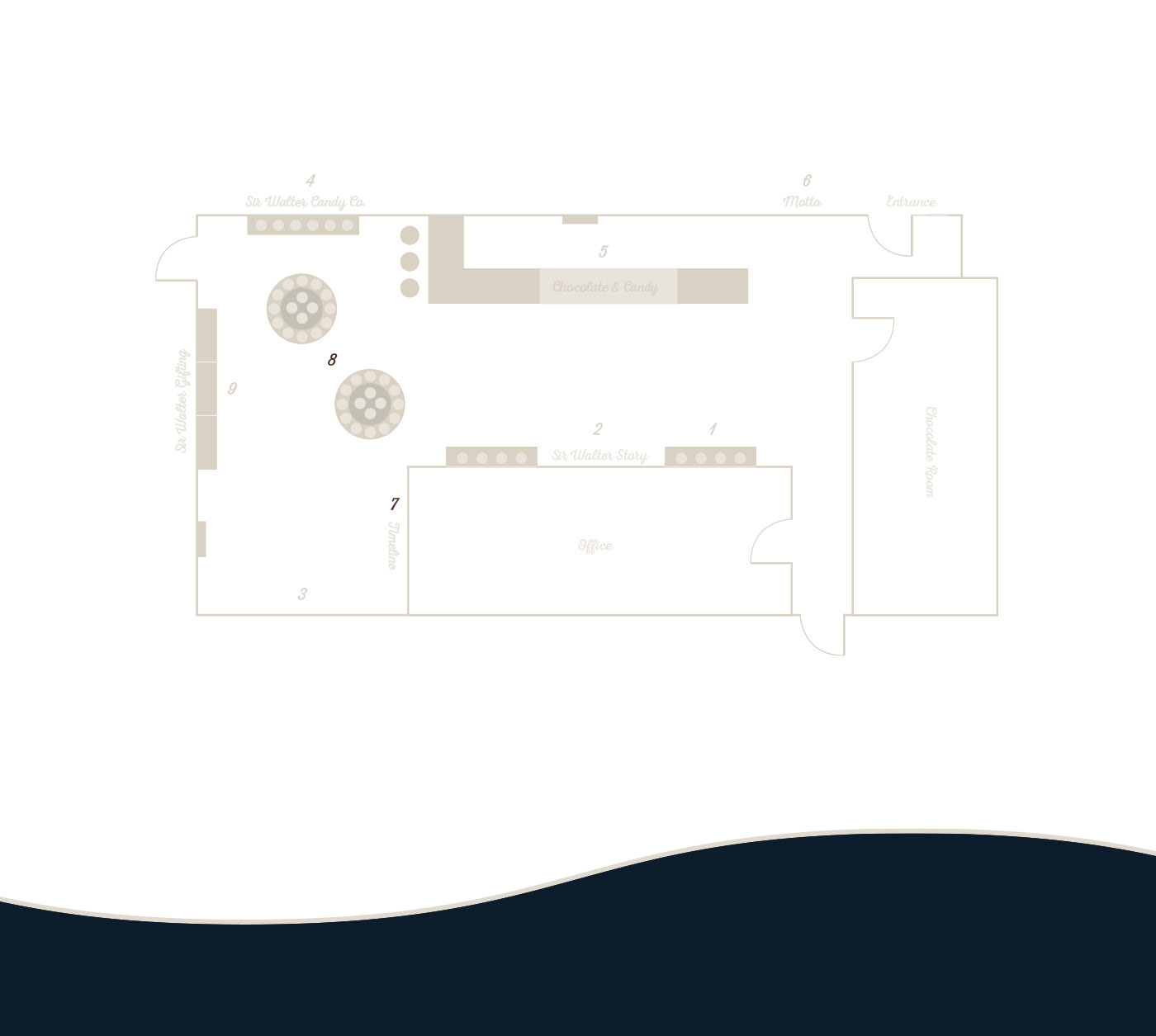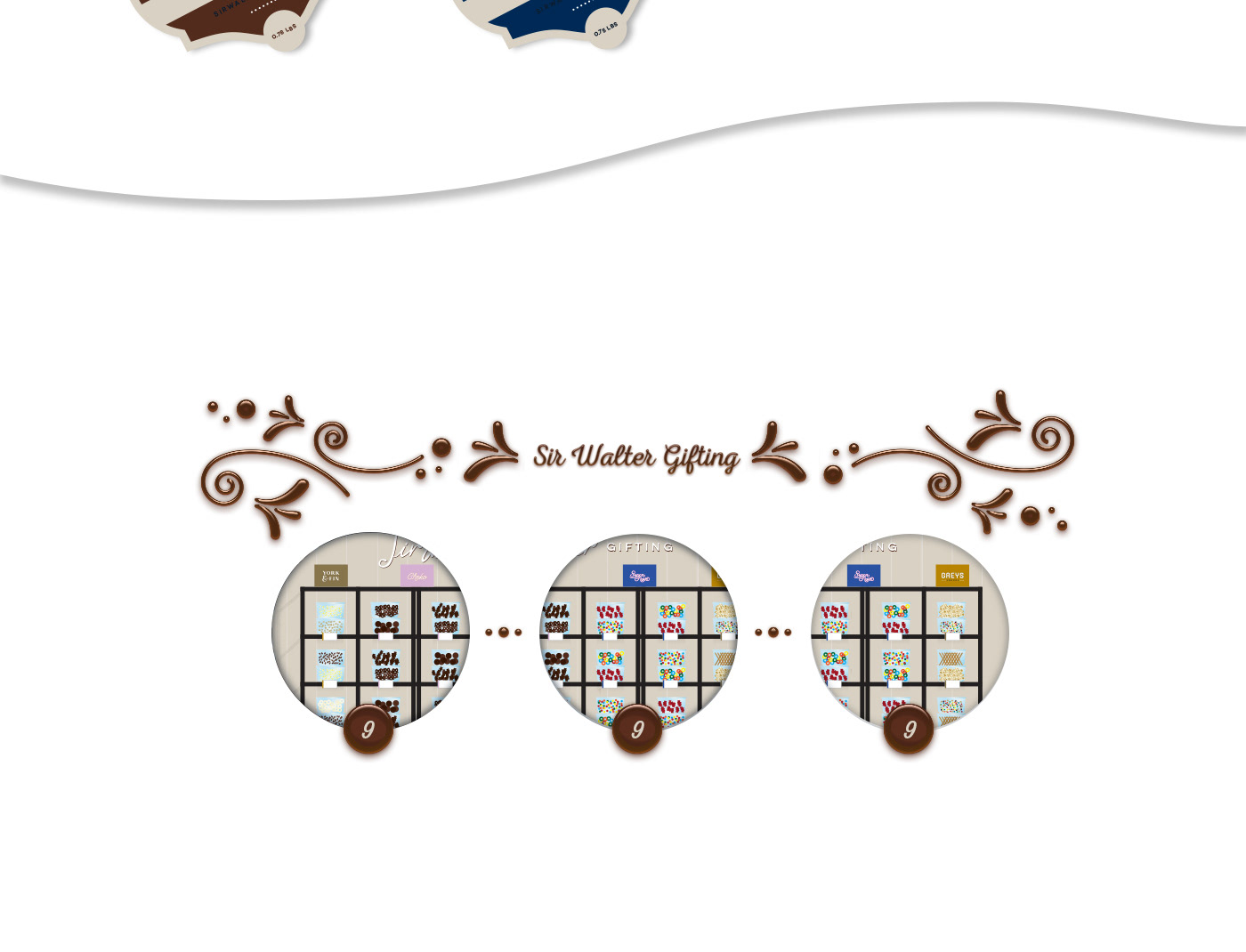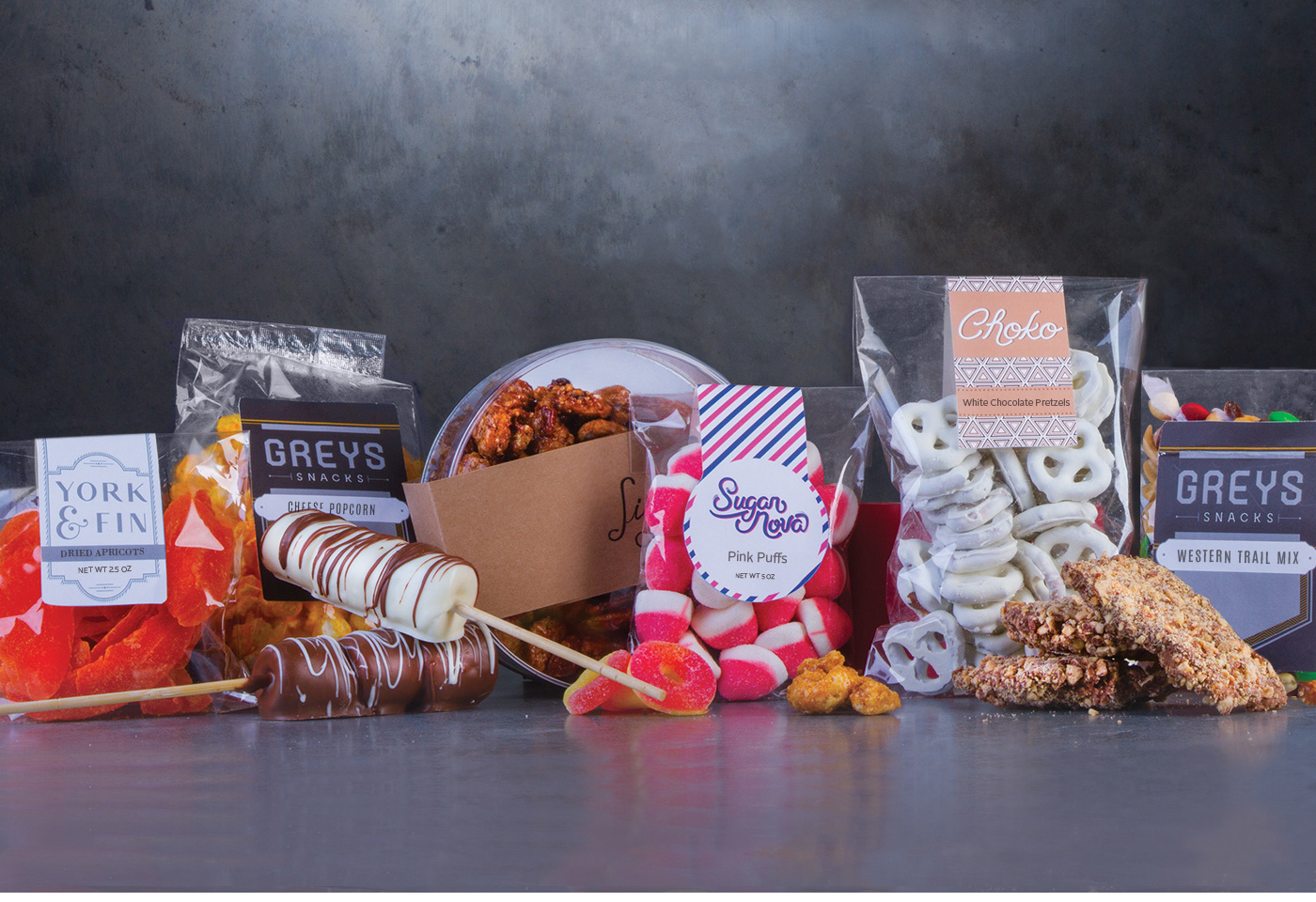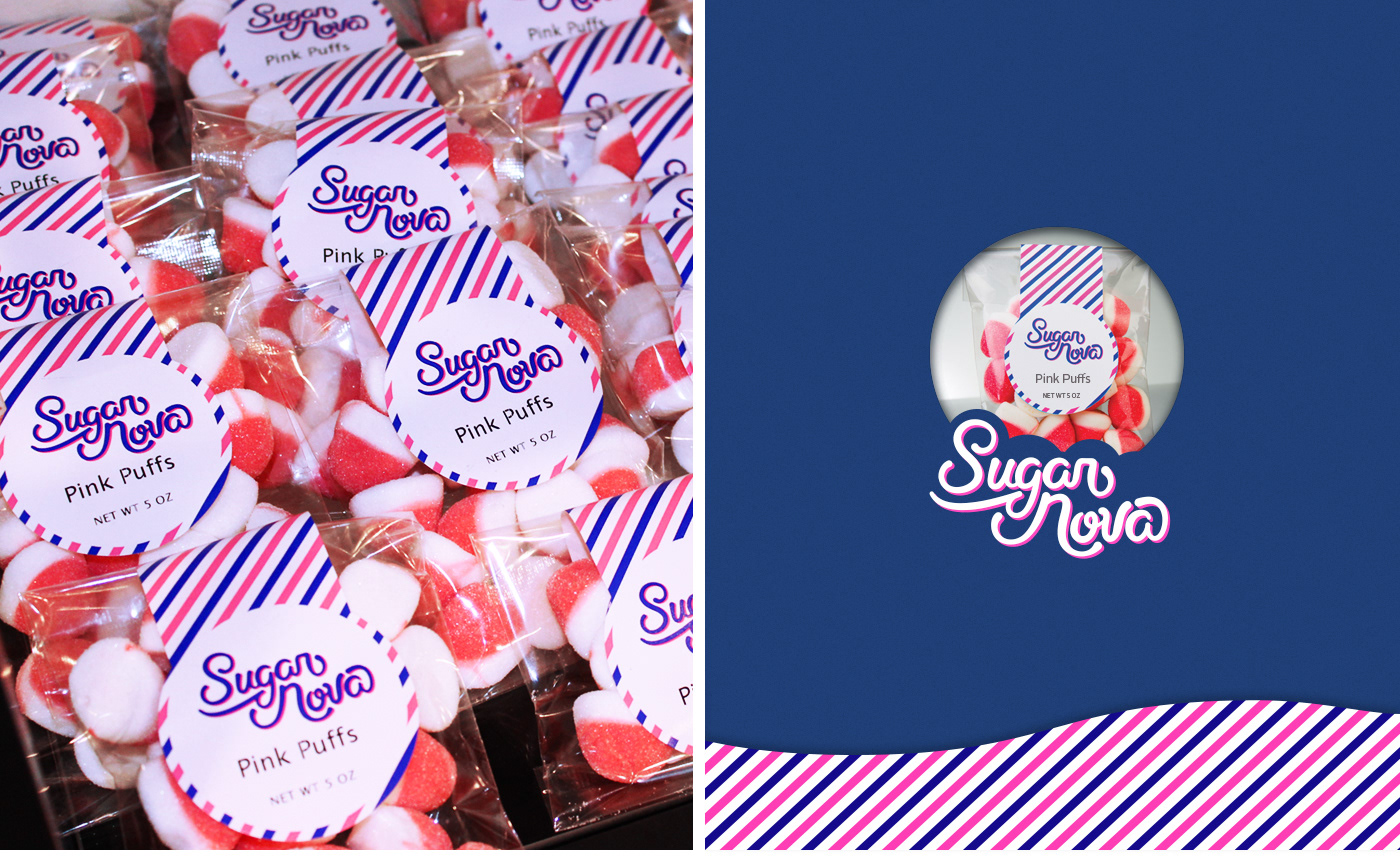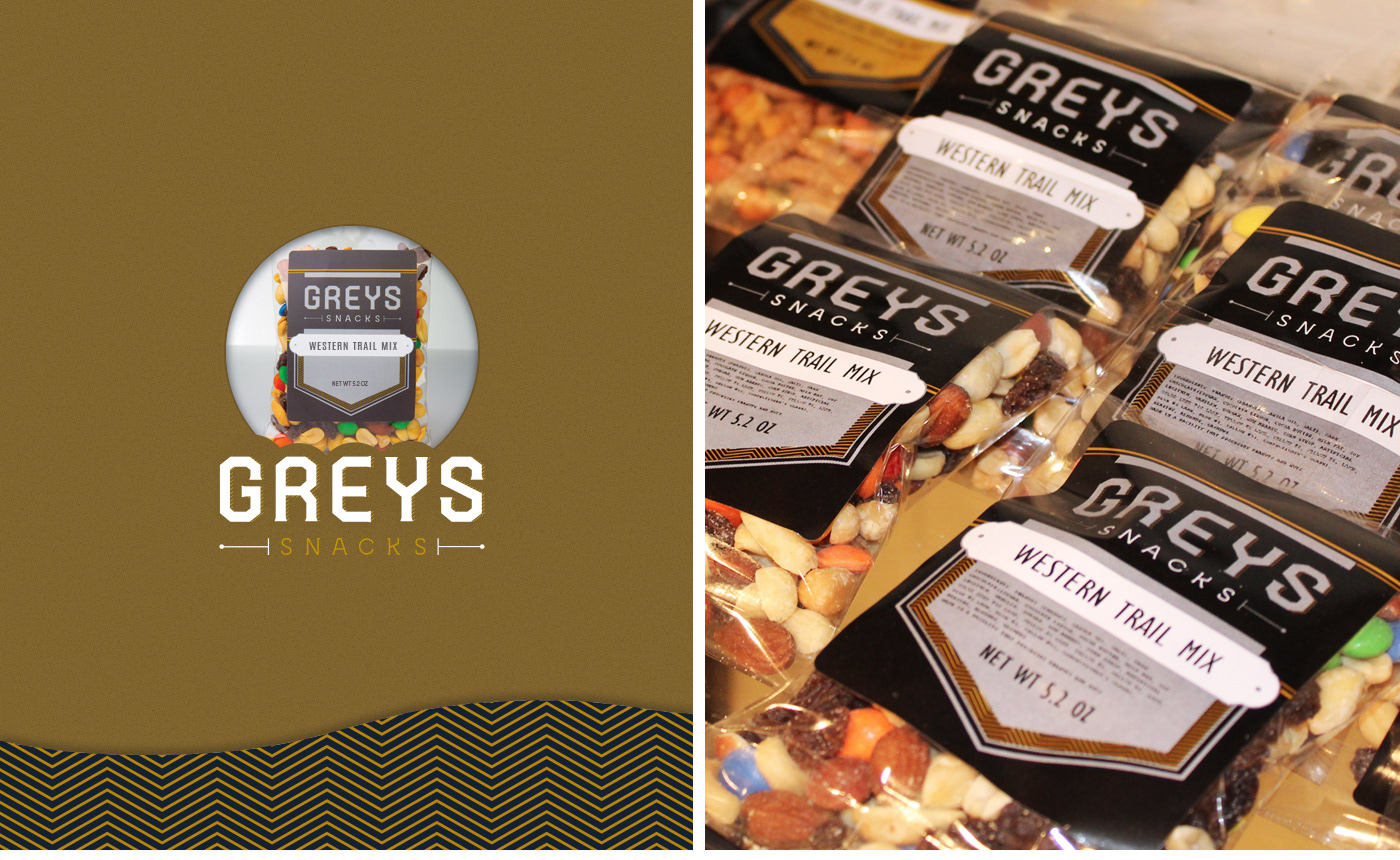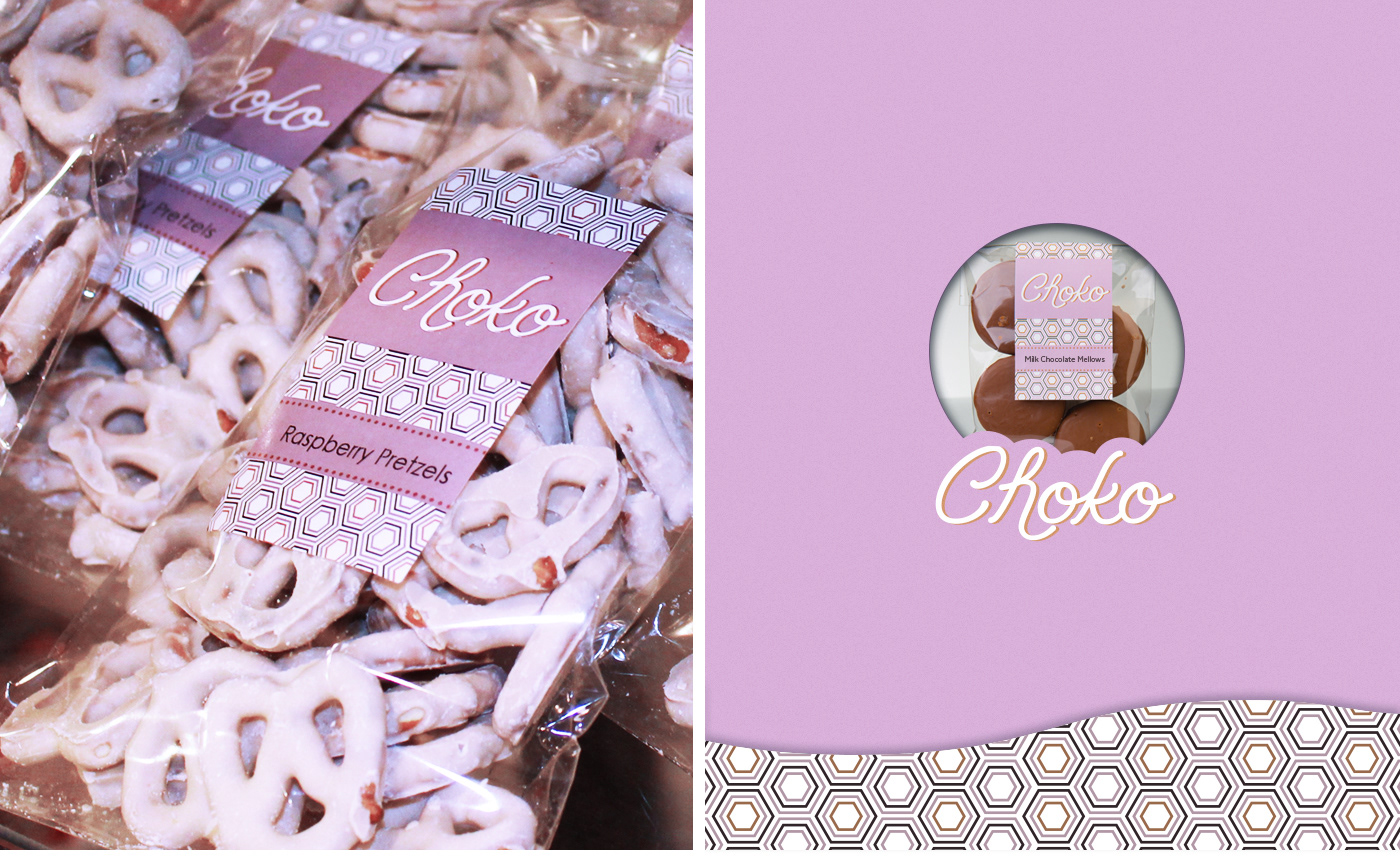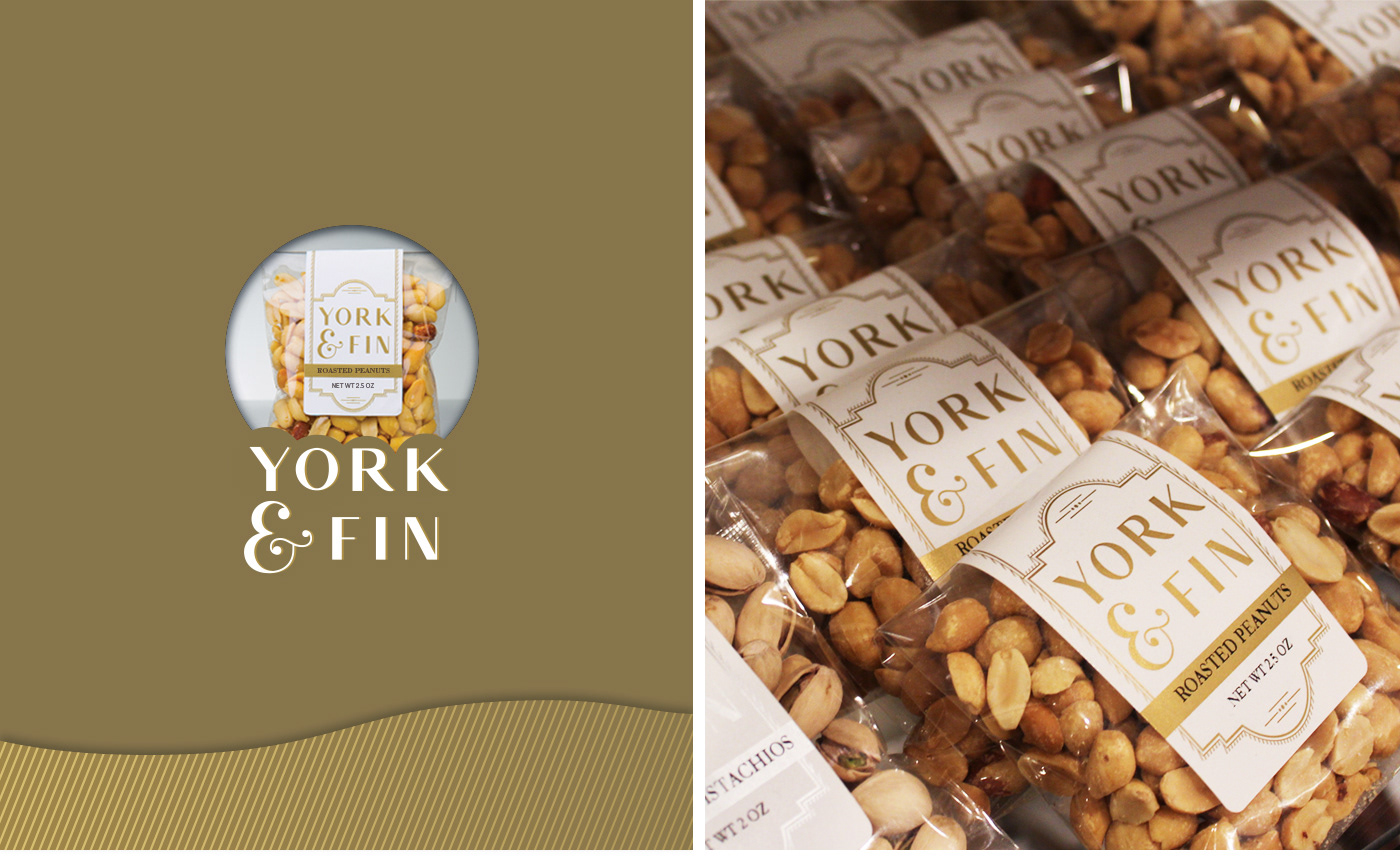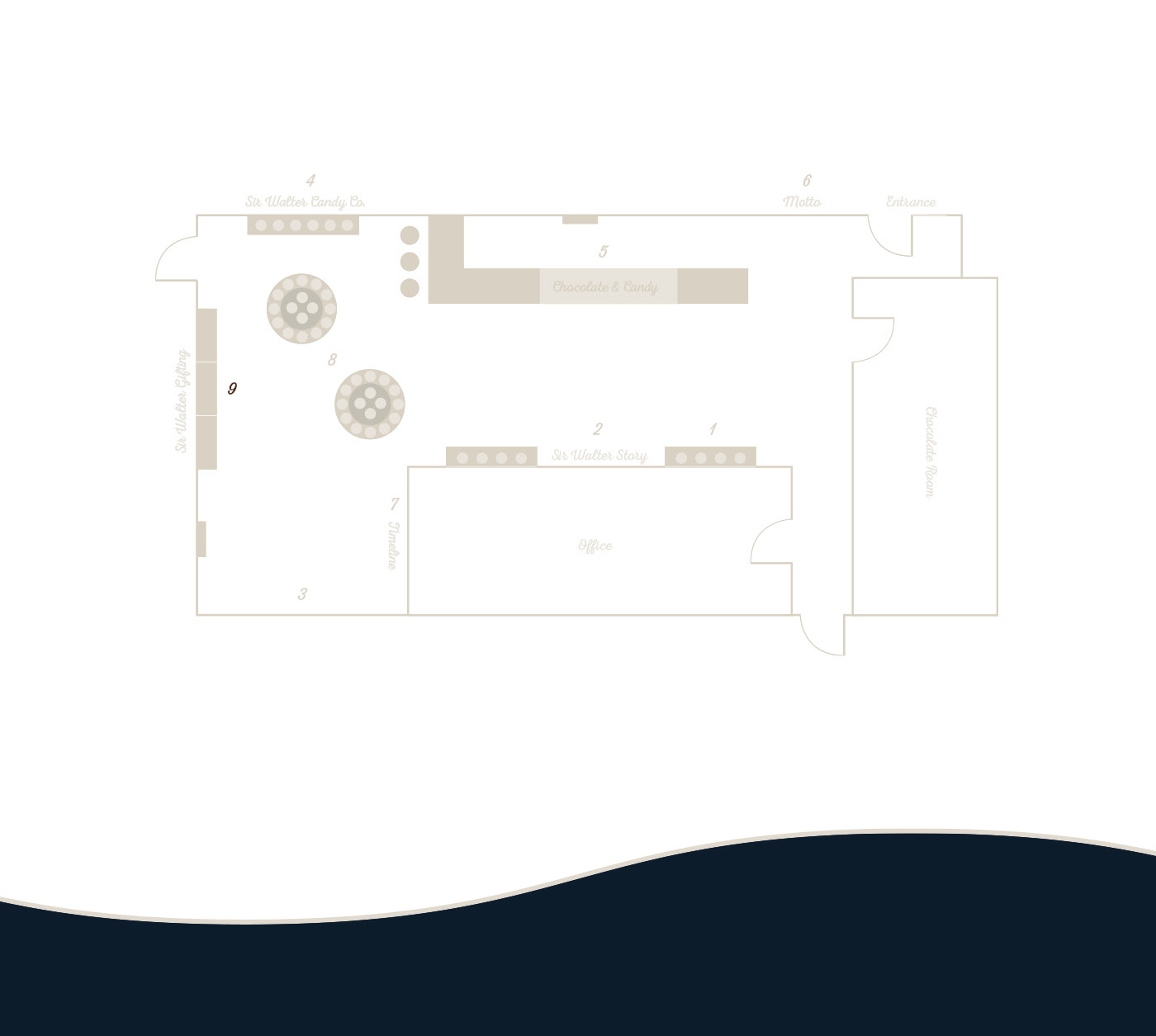 Sir Walter Candy Co.
2016  |  client (Sir Walter Candy)
When Sir Walter Candy Co. asked the agency I was working for to work on their environmental design as well as their label and packaging designs, I was thrilled to take on the challenge. The creative direction they were looking for was to match the style of old-fashion candy stores using lettering and fun designs to make their storefront come alive. I had the pleasure in creating their Sir Walter Lettering Logo and Story area in a chalk style that when a customer would come into the store, that would be the first thing they would be greeted by. The second area, the area that displays their candy, popcorns and chocolates, shows layouts I designed of the menuboards displaying what products they have to pick from, lettering style of their motto
(far right)
, "We are the Makers, the Artisans, and Lovers of Candy and Chocolate" and shelving
(far left)
as well as their traditional logo
(updated)
 to display their products that are already packaged and ready to go. For these products, I also got to redesign their sticker labels
(gourmet popcorns, candied nuts and brittles, candy and chocolate)
 to match the new branding and style that they were going for. The third area
(which is not up yet)
, I designed their timeline in a fun lettering and chalk style layout. Last but not least, is their fourth area which shows their Gifting area and includes their brands, Sugarnova, Grey's Snacks, Choko, and York & Fin. These were new brands that also needed logo and label designs to help showcase their products. I designed each of the logos to fit according to the brand as well as the labels. All in all, it was a great experience and process to see things that I designed on screen and to see it live in person.
fonts used: 
Playlist, Nexarust, Novecento, Trend Sans, Nabila, Otama
materials used:
Canon Rebel T5 
credits:
Sir Walter Lettering Logo & Story, Timeline, Motto, Icons, Patterns, Sir Walter Candy Co. Labels, Sir Walter Gifting Logos and Labels (Sugarnova, Grey's Snacks, Choko, and York & Fin), Menuboards, Illustrations of Environmental Concepts, Storefront and Product Photography taken and designed by Katrina Sutton  |  Very Top Image of Chocolates, Images of Gourmet Popcorn, Cinnamon Toffee Almonds, Champagne Caramel Squares, Full Shot of Gifting Products (altered by Katrina Sutton), and Individual Shots of the Gifting Products Photographed by Ash Ram  |  Weapon Agency