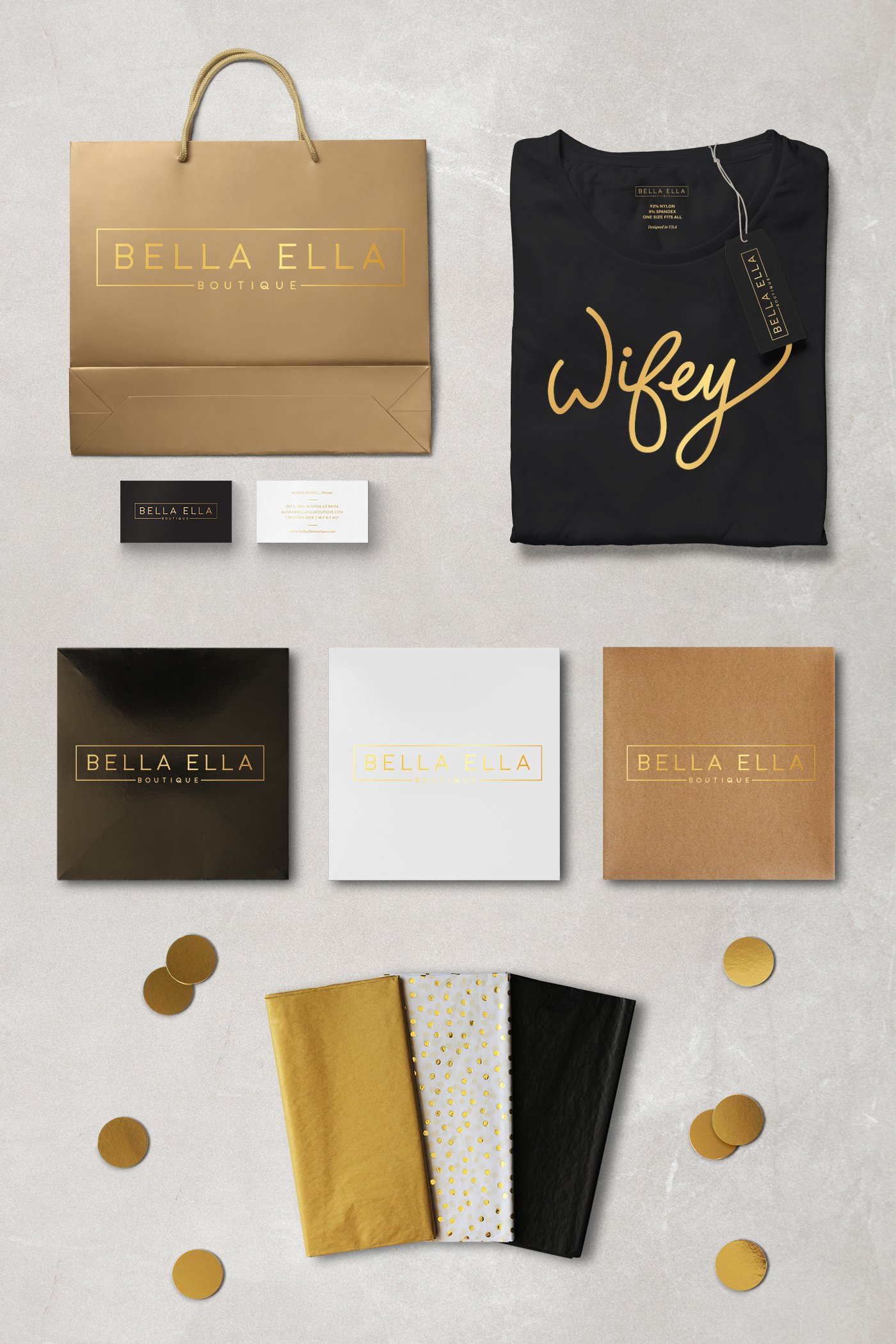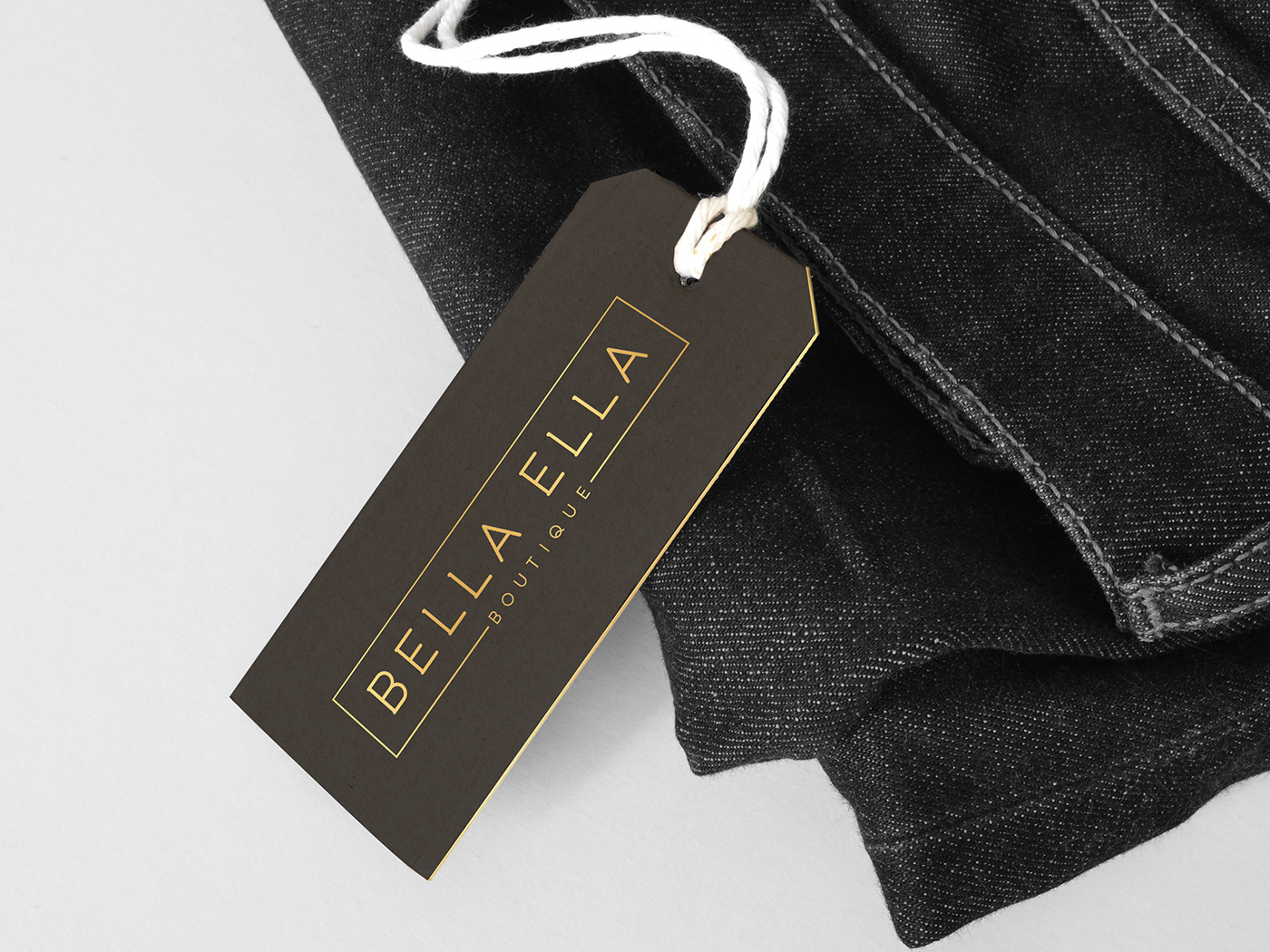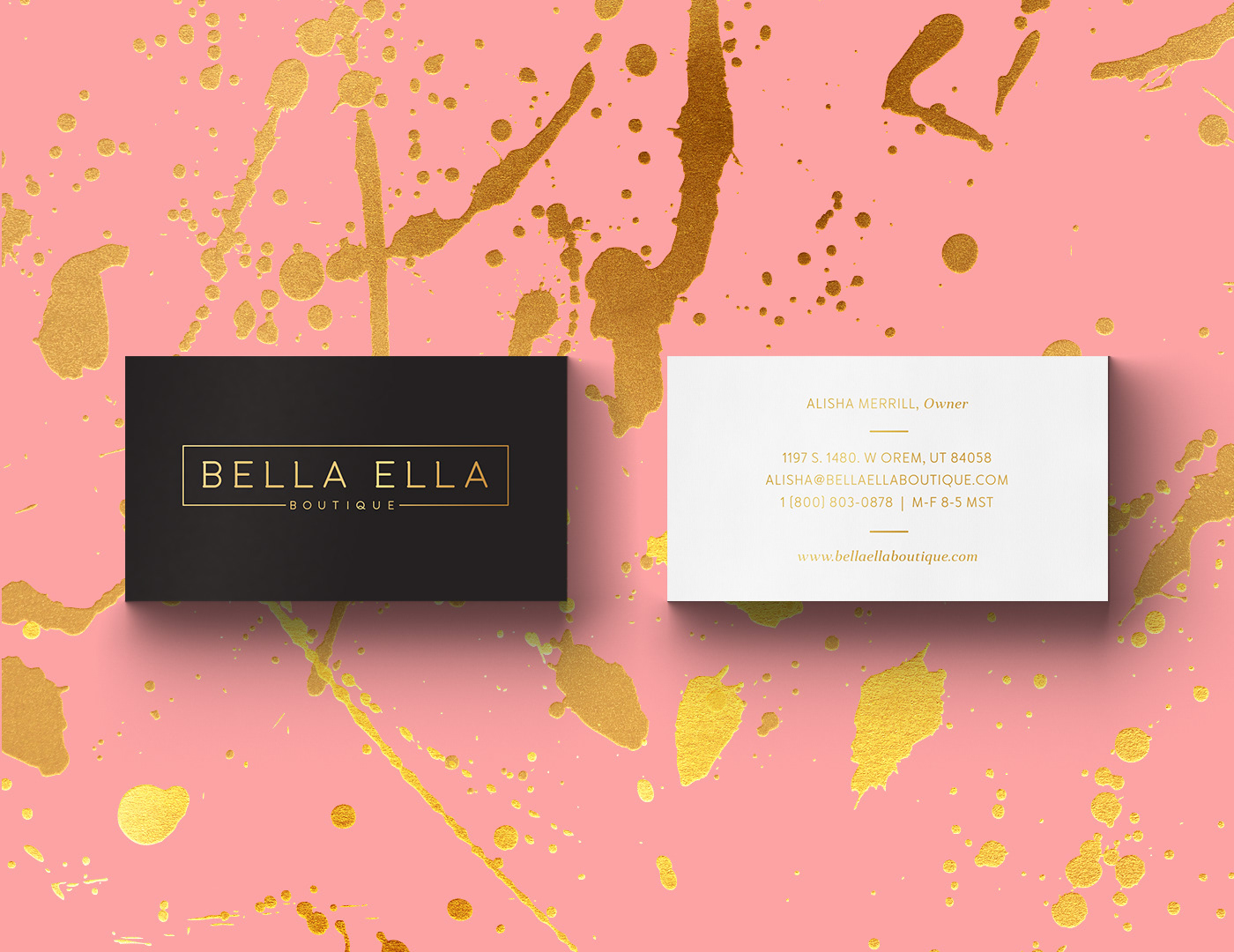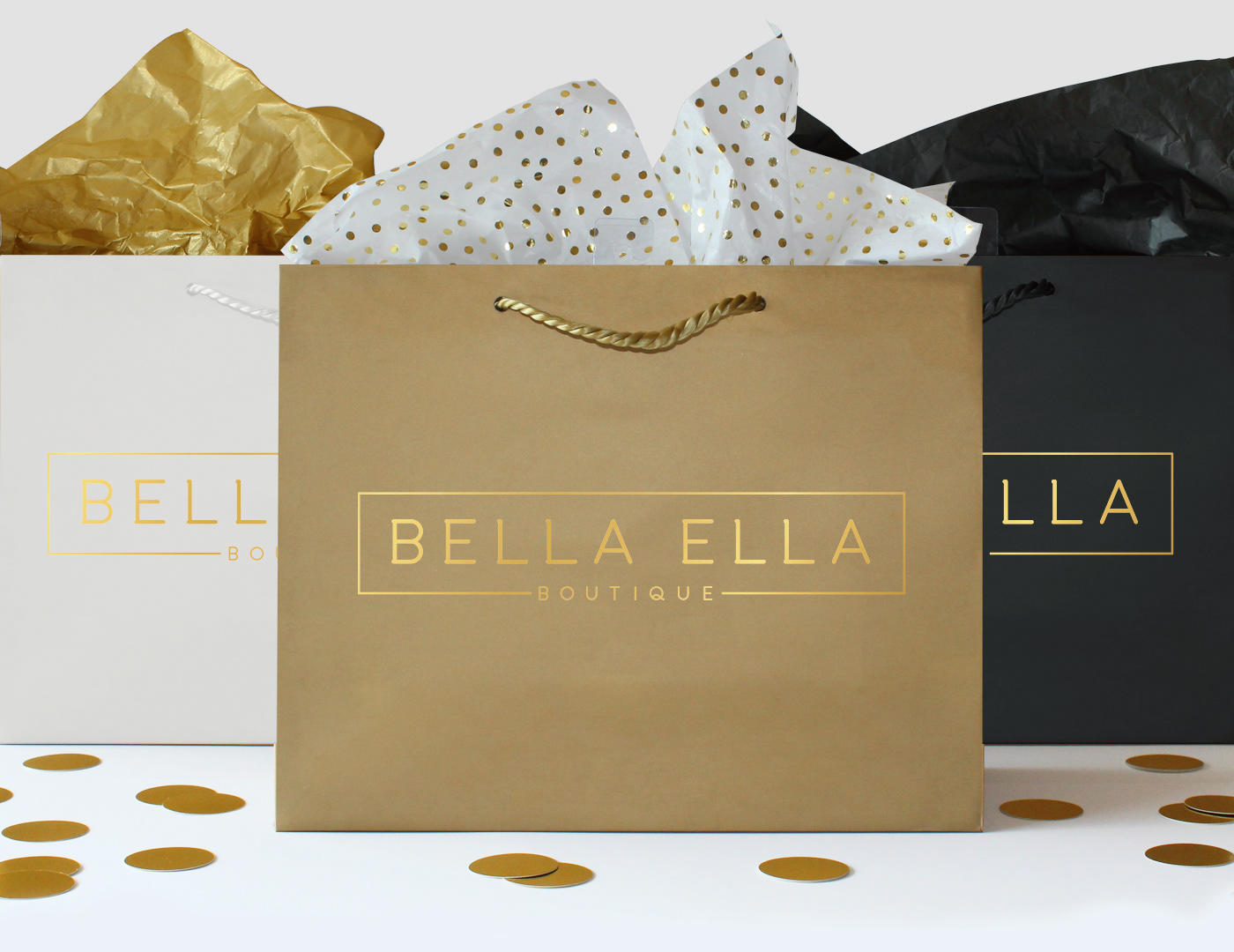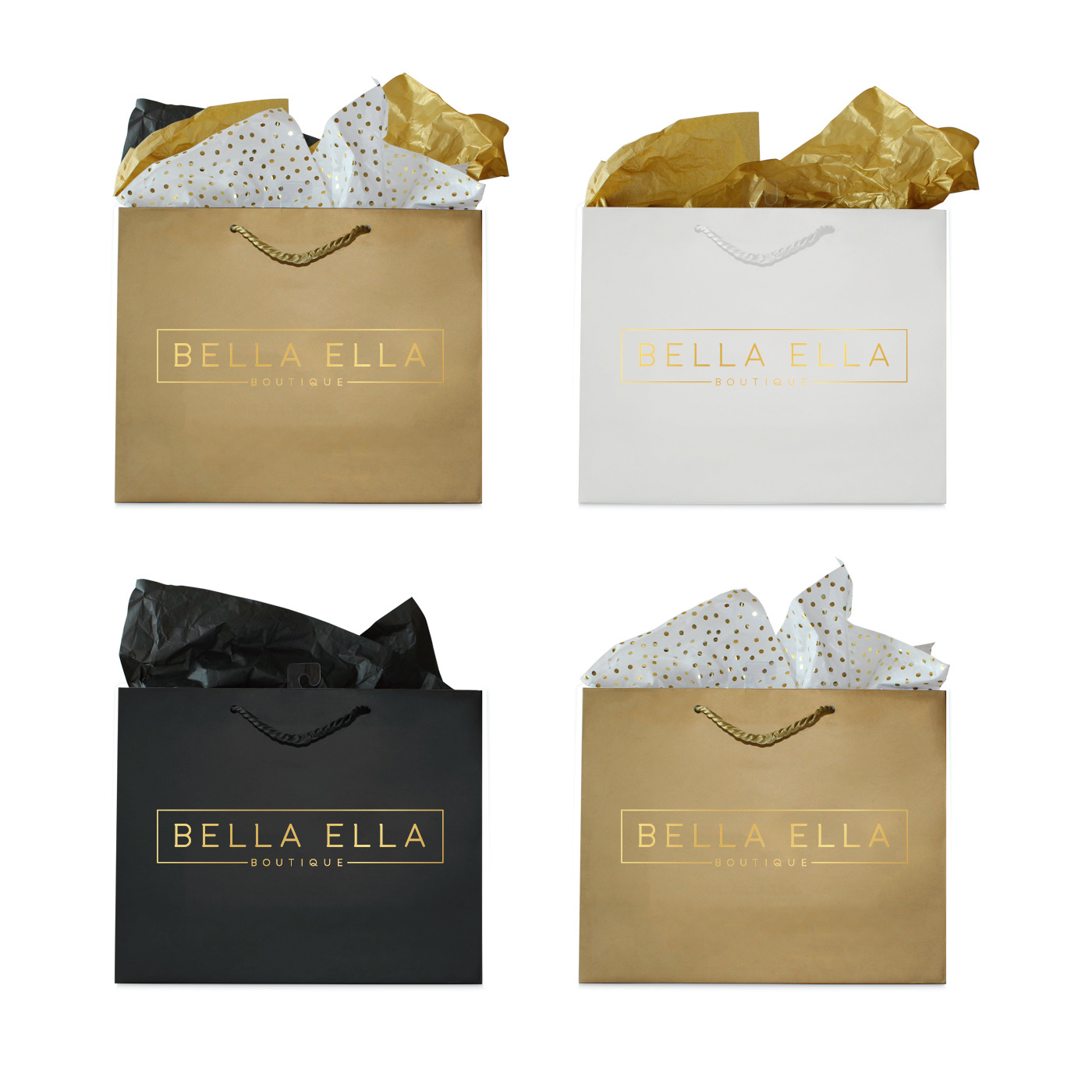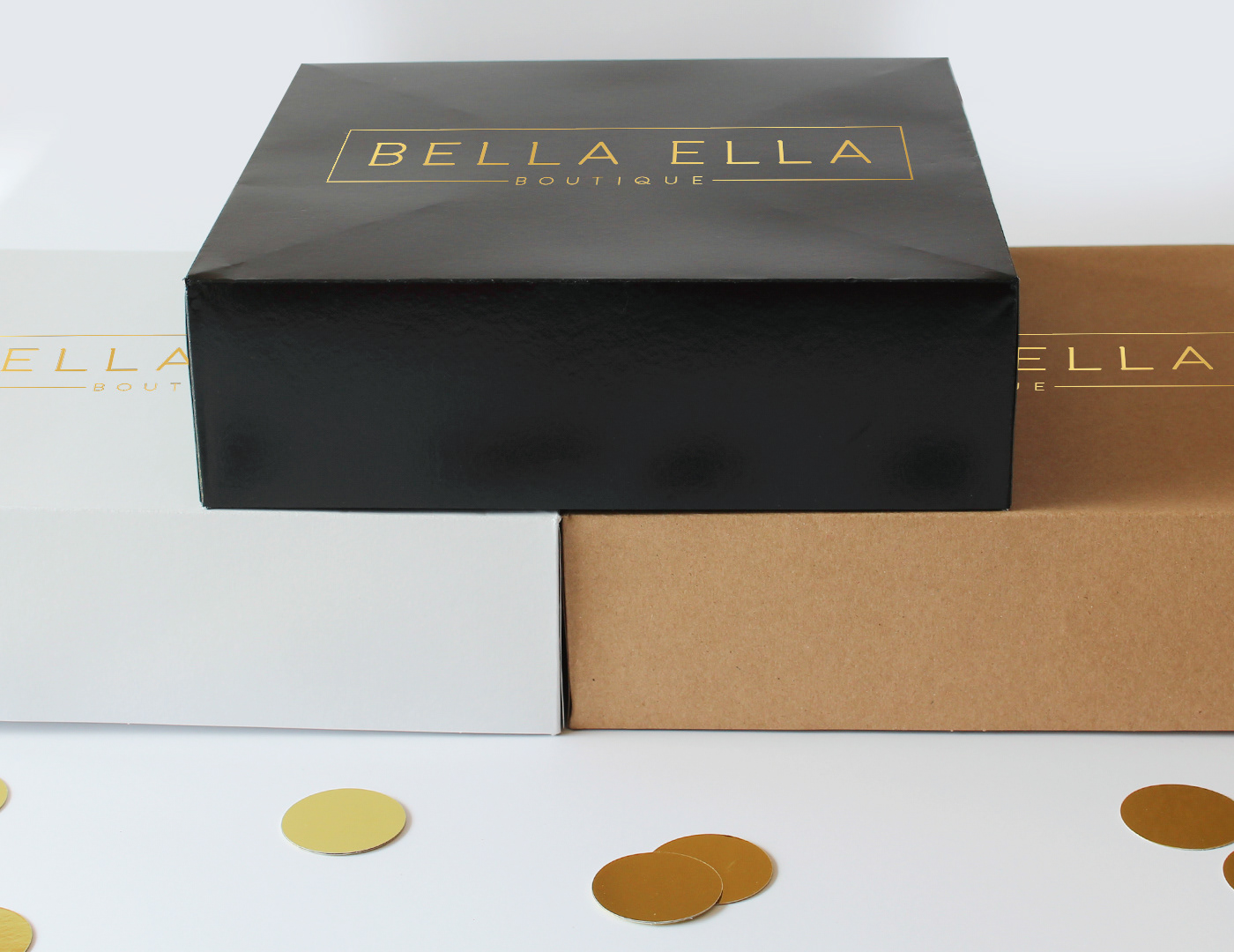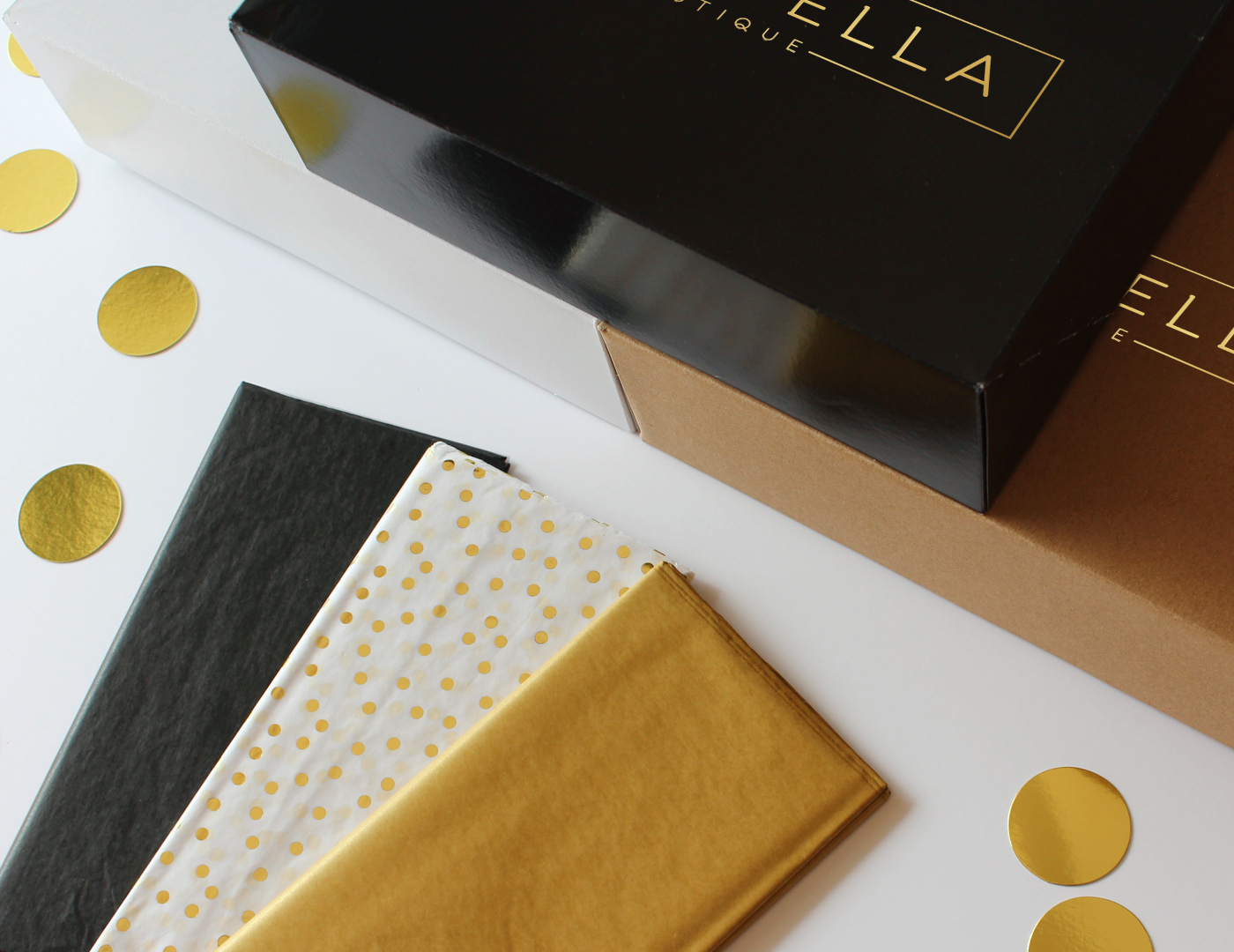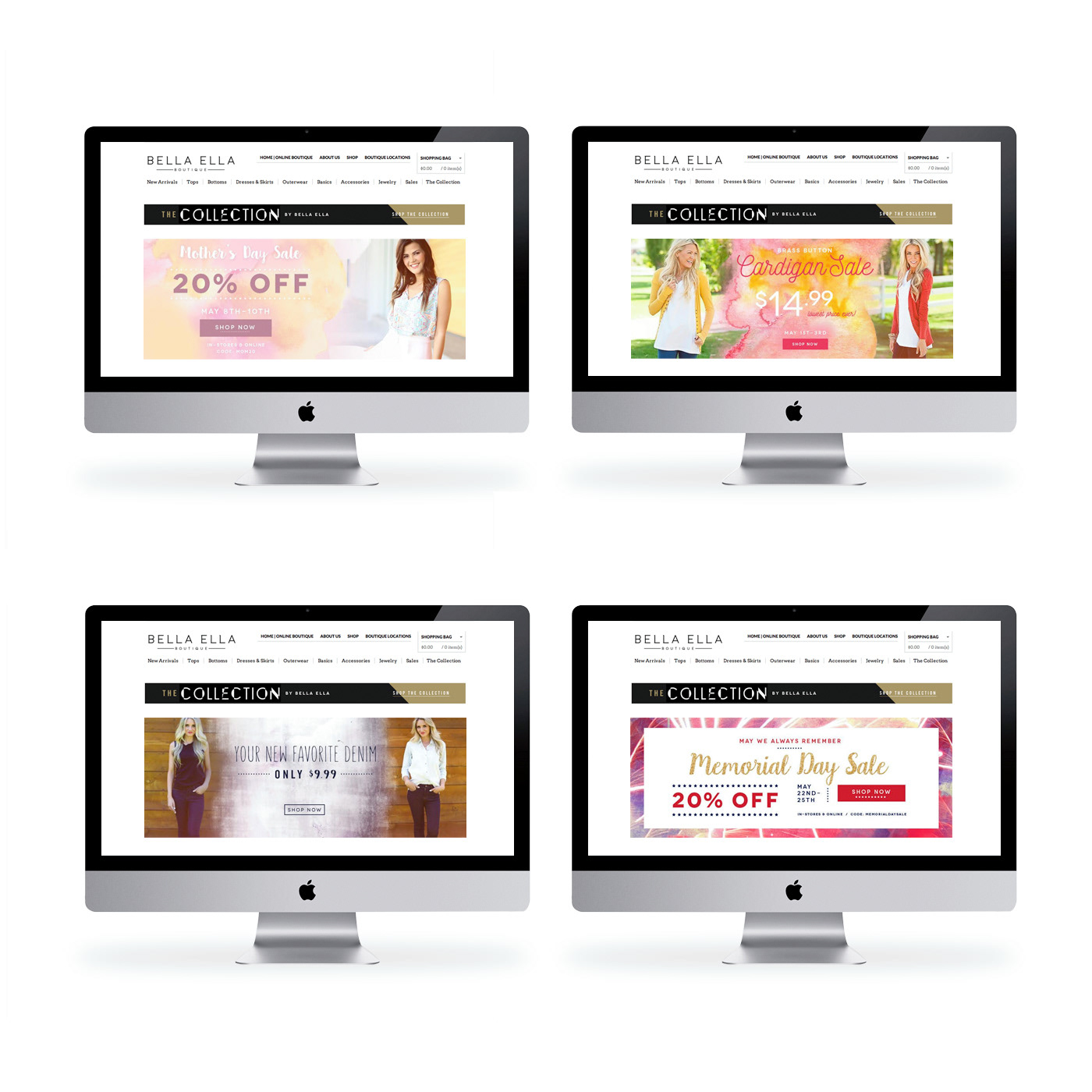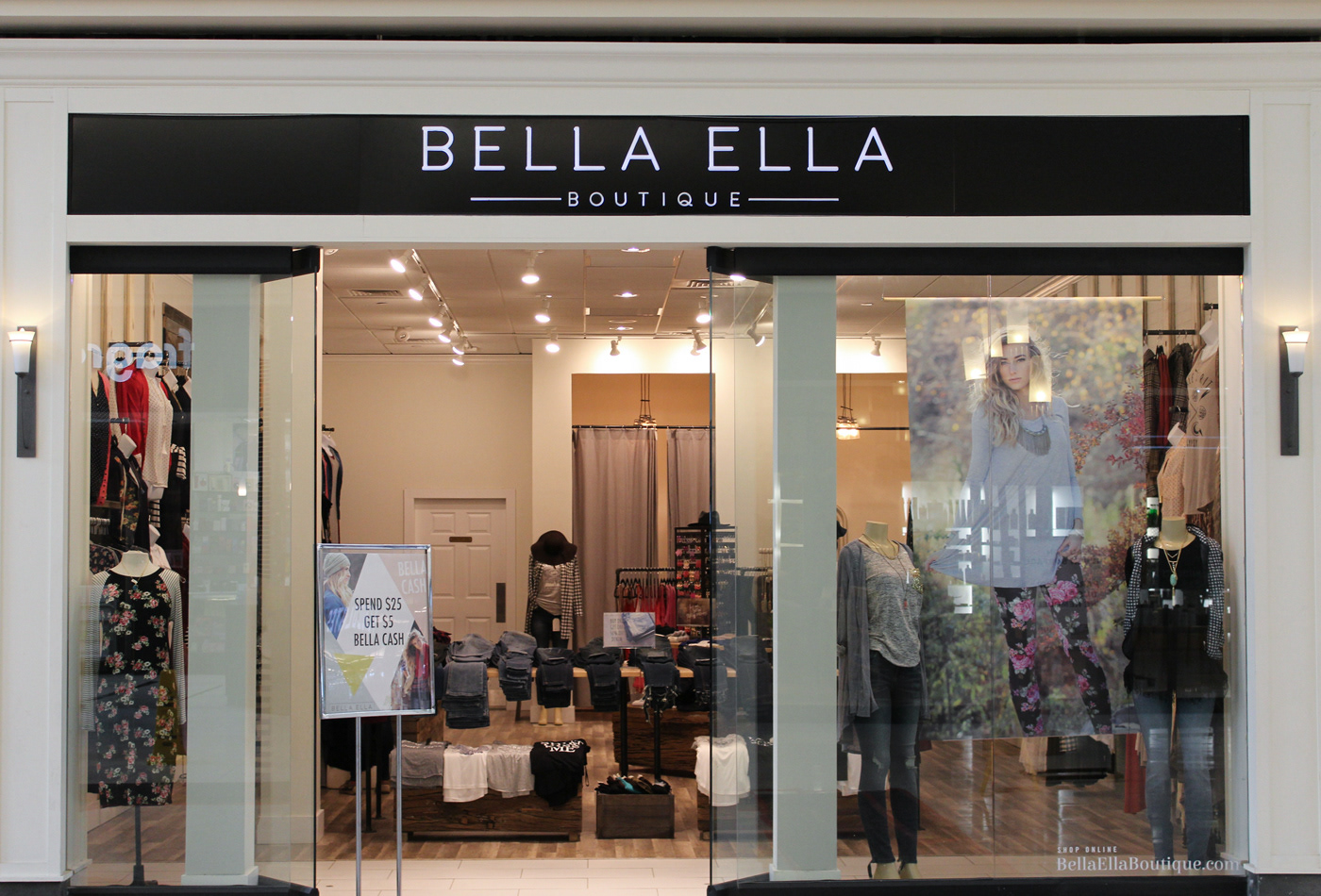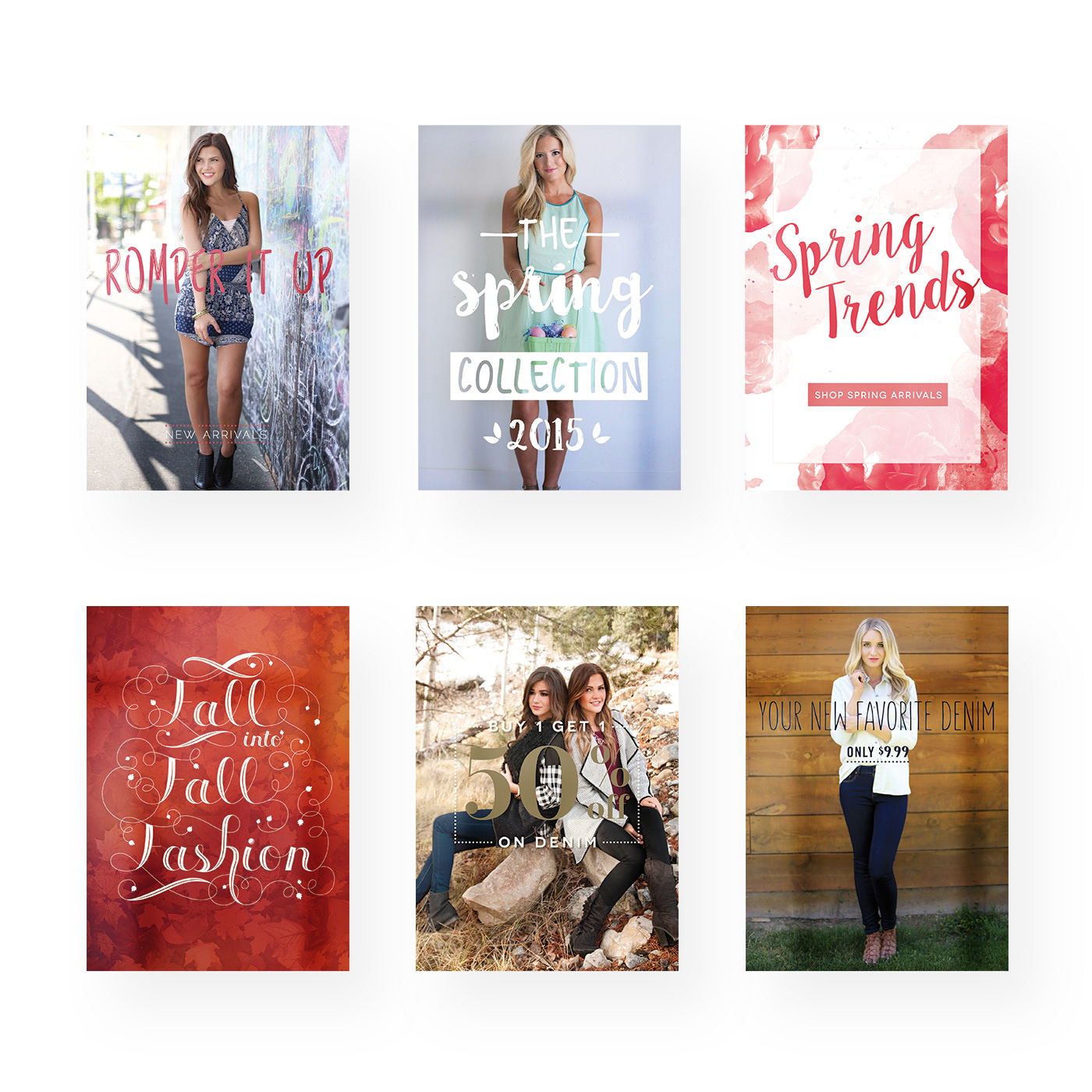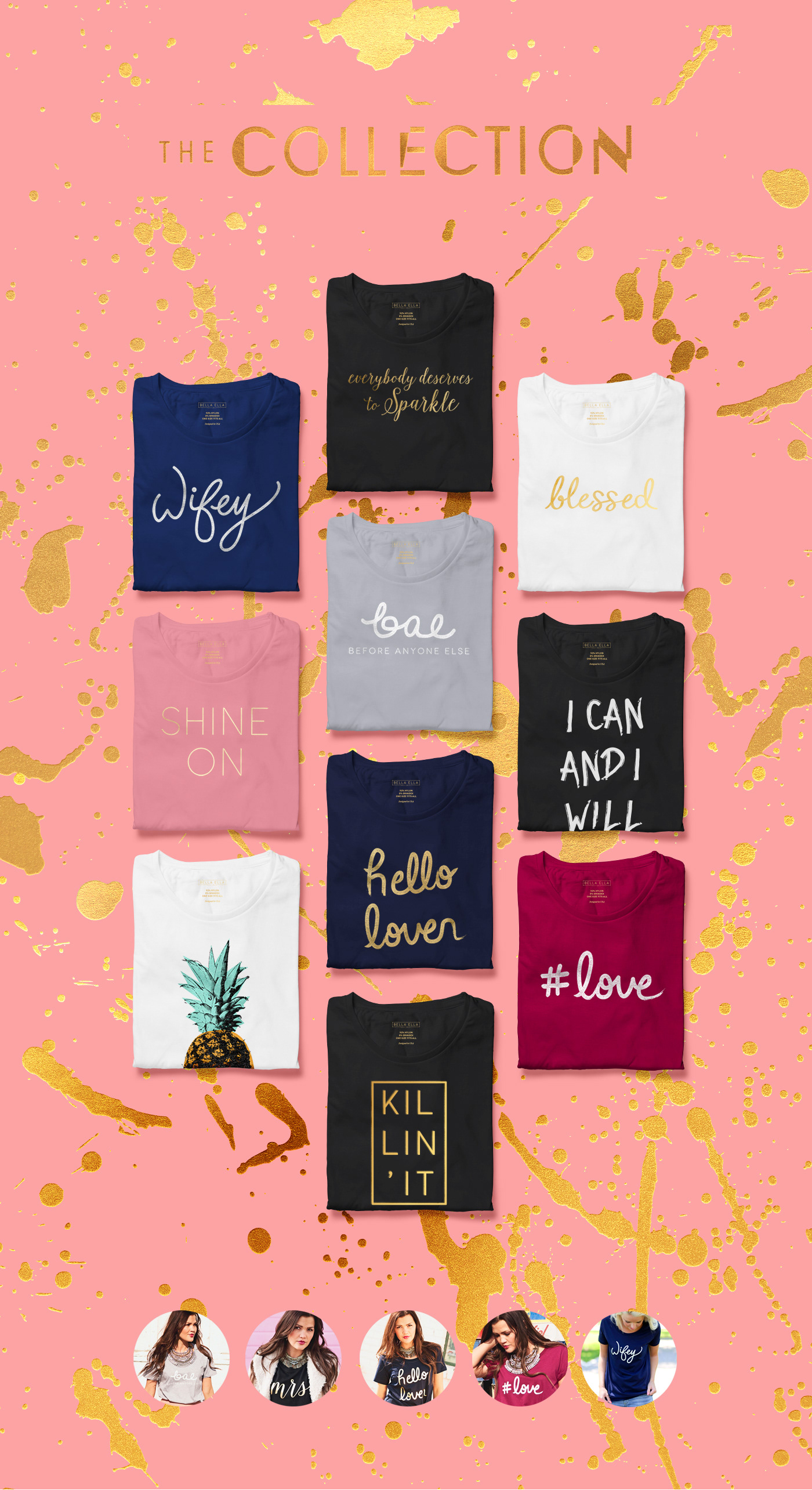 2014-15  |  client 
(Bella Ella Boutique)
Bella Ella Boutique needed us to help rebrand their stores with a new logo and identity. I got to represent several options for them to pick from and they chose a simple yet sophisticated custom type to represent their brand. To also help attract both their faithful as well as new customers, I got the privilege in creating some of the web banners for their website and posters for their stores using fun and colorful photography & type themes depending on the month and / or season. In 2015, they opened a new line called "The Collection" where they introduced mostly custom-designed shirts and products that I got to work on and help expand. All in all, it was a great experience doing work for them as it helped me grow in the process and gained confidence as well in custom lettering. 
fonts used: Merlo Round, Angelica Pro Text  |  Web Banners: Cookies and Cream, Abigail, Didot, Novecento, Reis, Nickainley  |  T-shirts: Everyone deserves to Sparkle
(Isabella)
, the rest are custom lettering  |  Posters: Didot, Novecento, Cookies & Cream, Sugar Plum, Reis, Fall into Fall Fashion
(custom)
- you can see more of it
here
.
materials used: Canon Rebel T5, Spritz Tissue Paper, Boxes & Confetti, Jillson Roberts Lg Gift Bags
credits: T-shirt Photography by
Kristin Davis
(model: Kristin Davis)
, All photography on Web-banners and Posters belong to Bella Ella Boutique
(models: Kristin Davis, ?) 
|  Weapon Agency
UPON REQUEST, I TURNED MY VOGUE SHOPPING BAGS INTO A MOCKUP FOR OTHERS TO USE FOR FREE. 
DON'T FORGET TO APPRECIATE! THANK YOU AND ENJOY! DOWNLOAD HERE!